"….WHAT all your horse can do is far less important than HOW it does it. Harmony and lightness can only be achieved with your horse trough this relaxed state which comes about exclusively as a result of gymnastics – and never compulsion."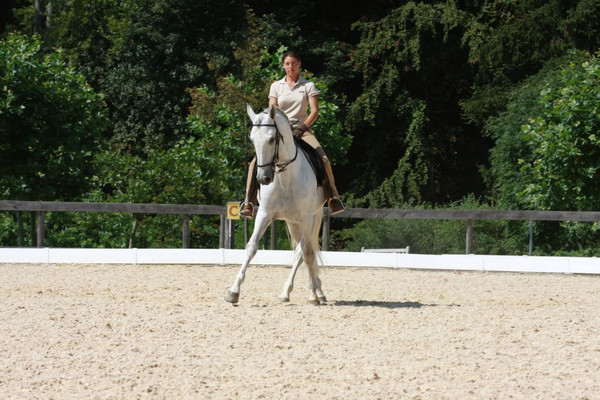 "How to recognise a successful training result
self-carriage
beauty and expression
the horse chews on the bit
the tail is swinging
relaxed breathing
minimal rider's aids
pure basic gaits
the horses legs
collection
throughness"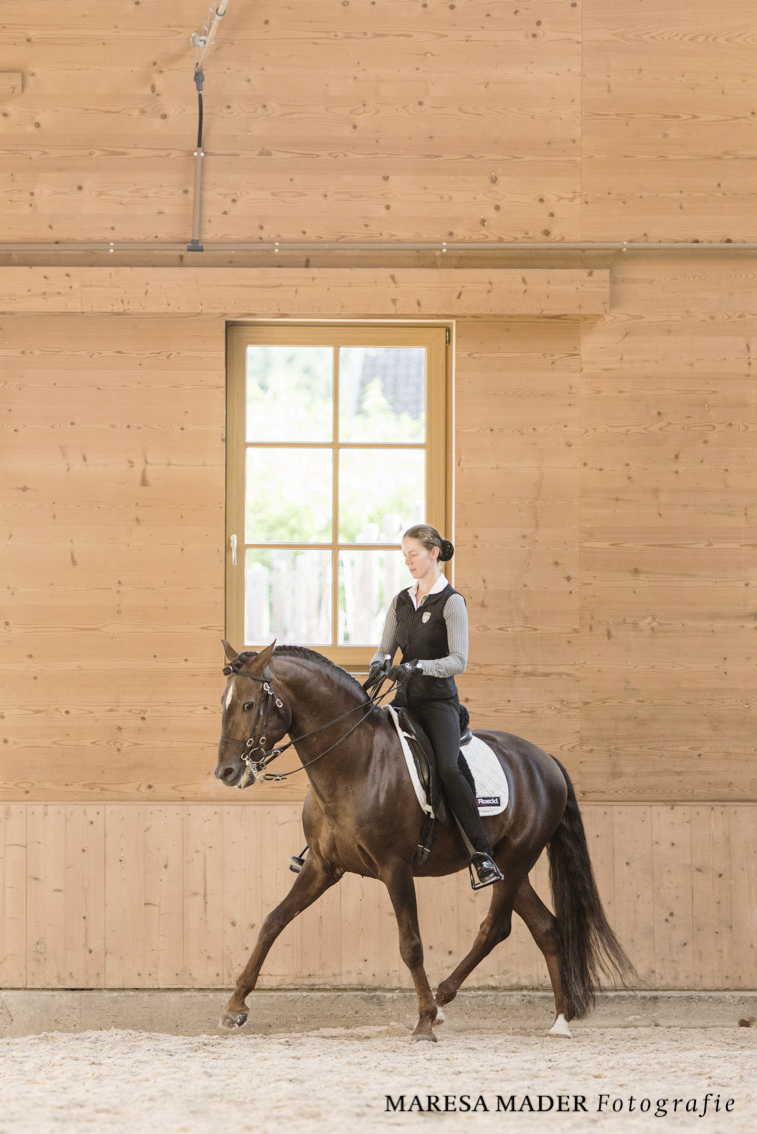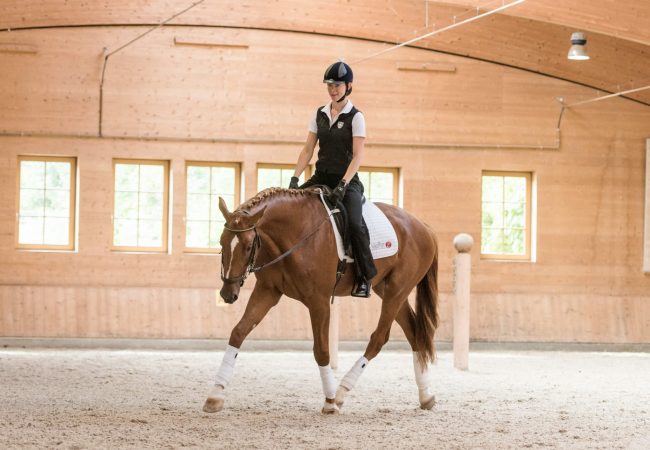 "A horse cannot lean on a loose rein!"
Warmblood stallion in an exemplary stretch position – confirming the benefits of the gymnasticising work which preceded.
"Together with the walk, the canter is the most important gait."
Warmblood stallion cantering free in self carriage, with a beautiful uphill tendency.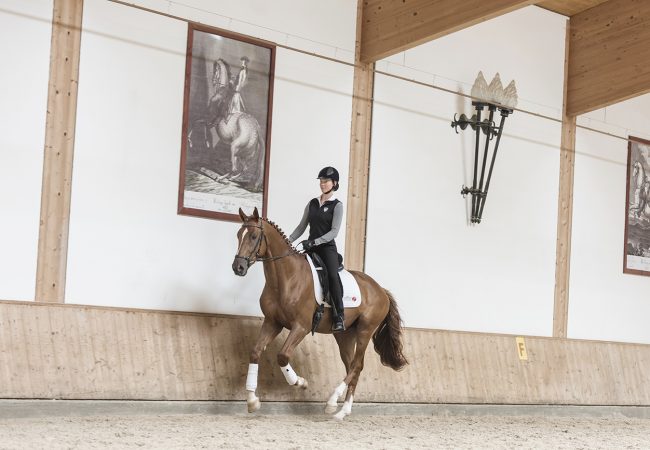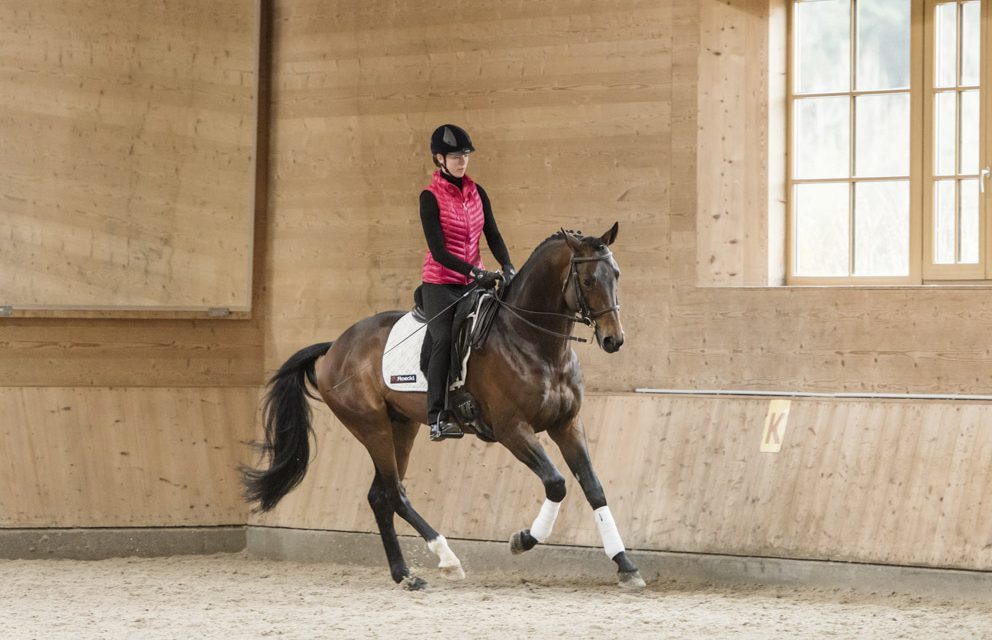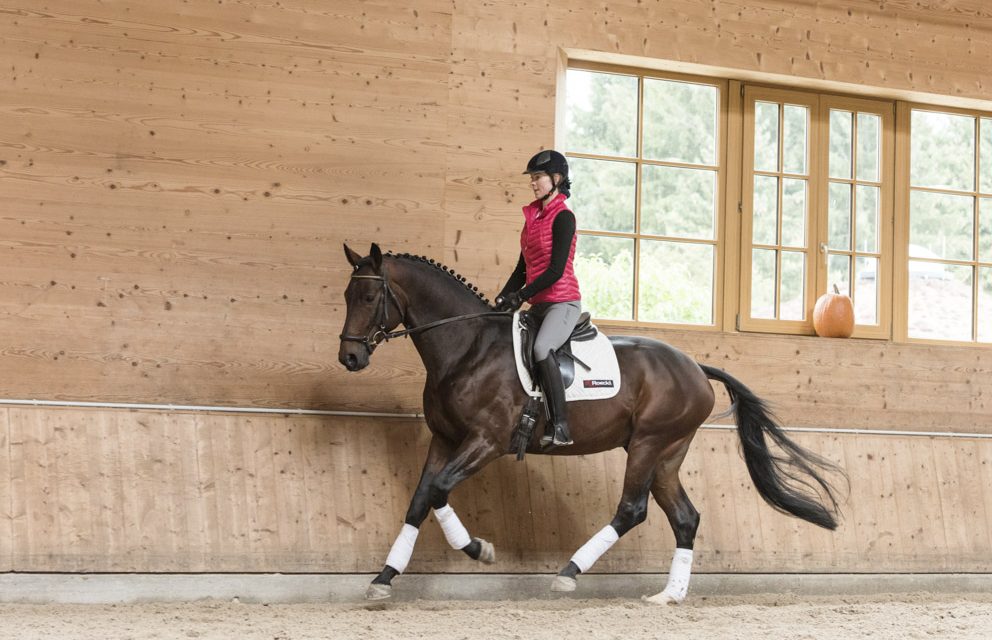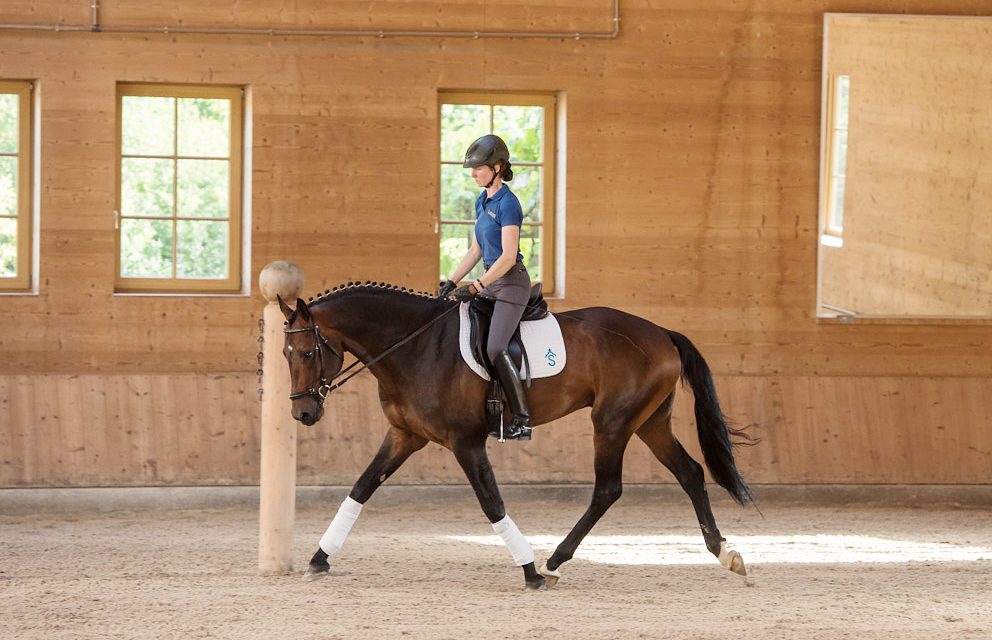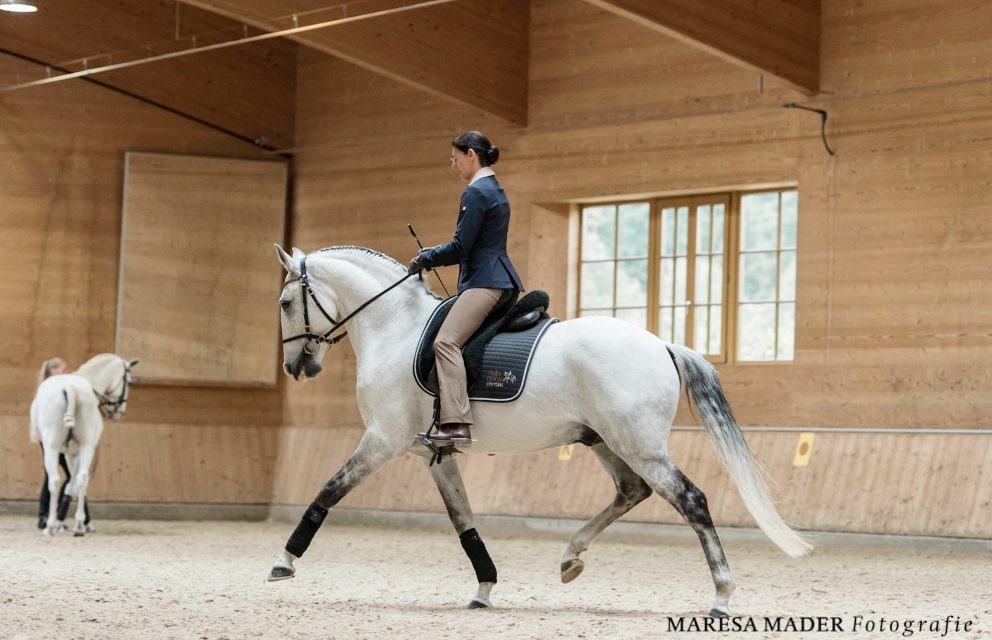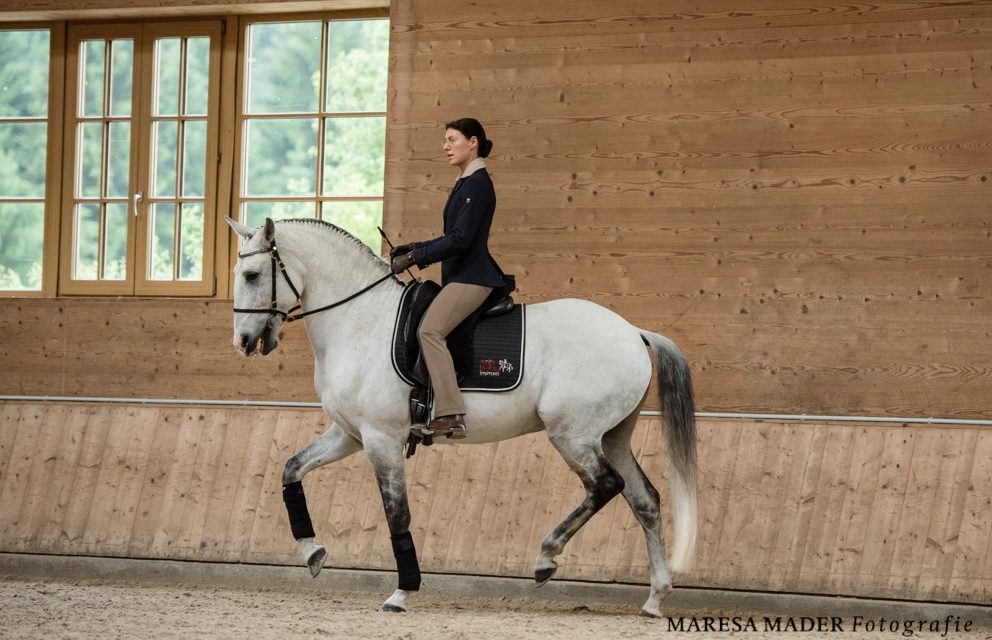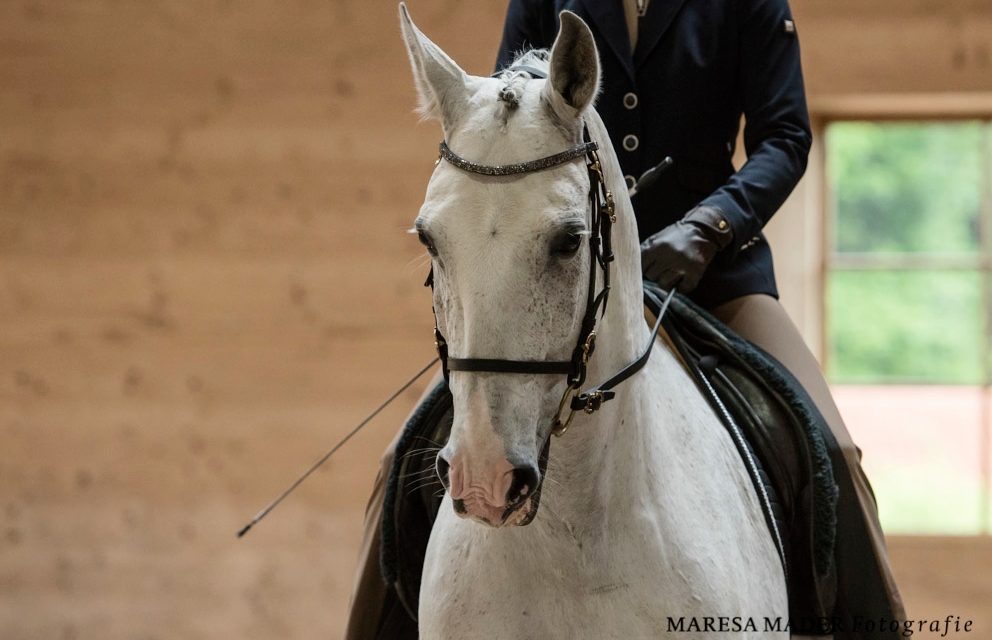 "Classical Dressage brings horses into physical and mental balance! This only works, however, if the rider has deep knowledge relating to the training of a horse and, furthermore, can coordinate their body well enough to implement it."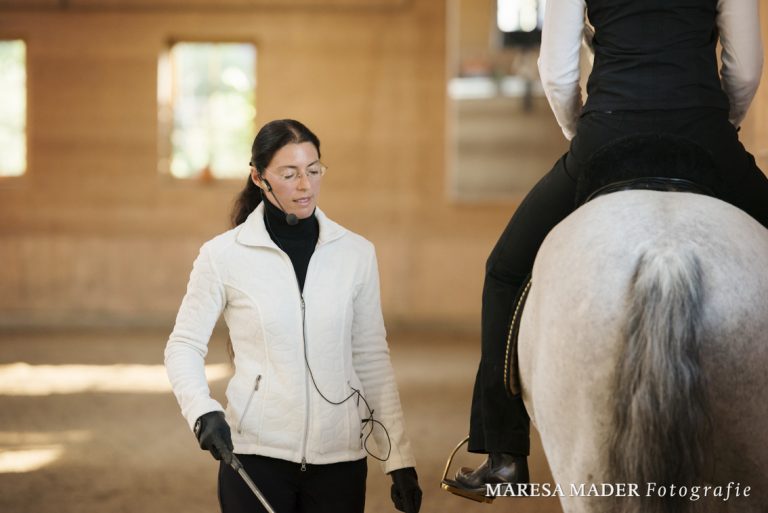 "Once you have discovered what you are aiming for in your riding, then read as much as possible about it. A lot of riding does not automatically lead to good riding! There is no question of finally having learned everything, it is only possible to raise the level at which you ride! There is no question of teaching yourself the art of classical horsemanship – you need a trainer! There is no such thing as quick success as far as riding is concerned! It is a very long process!"
"Equestrianism is the most difficult of all arts, as it is the only art which challenges and forms the body, mind and character of humans."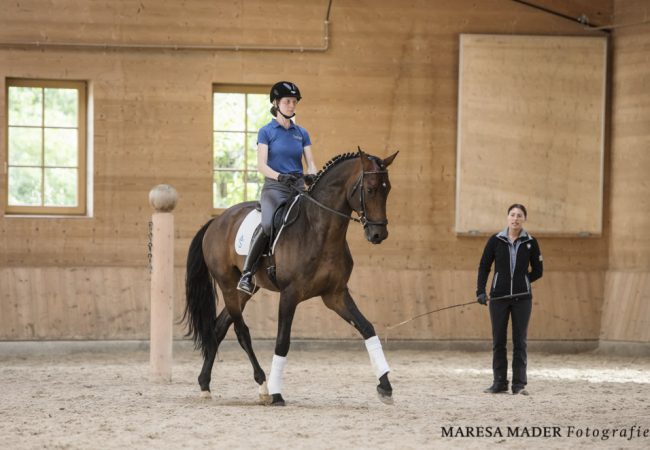 Course
---
We give riding lessons to the owners of horses we take on in training, but riders can also come with their horses for a weekend or longer in order to take lessons. We have a small number of guest boxes available in which to accommodate such horses. If required, riding instruction can also be given in English or French.
Anyone who lives in the immediate vicinity is welcome to come with his horse just for a single lesson session. We do not own any school horses which we can make available for such purposes.