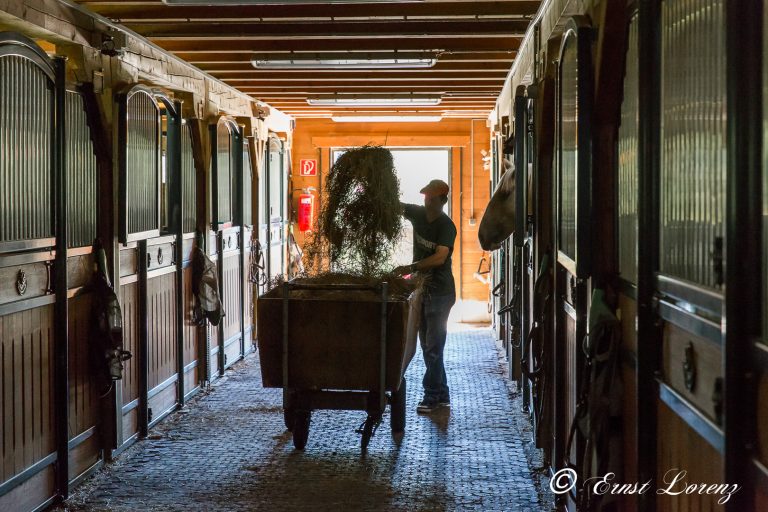 Our reliable and very knowledgeable Romanian groom team take good care of the animals at Gut Rosenhof every day.
KATHARINA SCHÄFFNER
Foreign Language Correspondent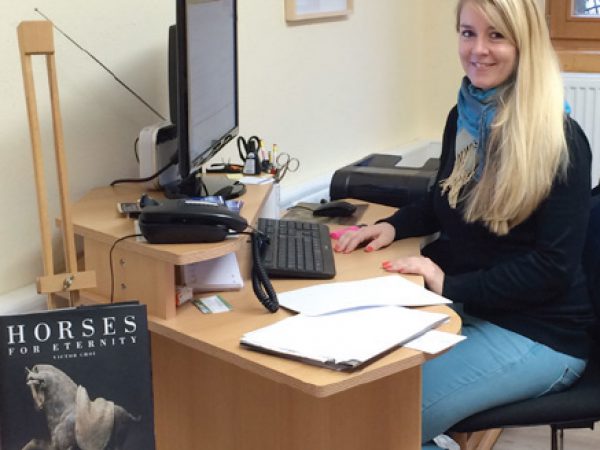 Optimum organisation – Katharina Schäffner, née Osterried; secretary at Gut Rosenhof, makes an invaluable contribution
Ms Schäffner usually is the first point of contact for anyone wanting to get in touch with Anja Beran. She responds to the many enquiries from all over the world which reach Gut Rosenhof on a daily basis. She is the competent lady in control of the proverbial organisational strings at Gut Rosenhof. From ordering feed to dealing with human resources matters, from the organisation of travel to clinics which Anja Beran and Vera Munderloh hold all over the world, to issuing invoices, her range of tasks covers an extremely broad spectrum.
Also if you entrust your horse to Anja Beran for schooling, or want to bring your horse to Gut Rosenhof for lessons, Ms Schäffner will be responsible for allocating places on the waiting lists (because unfortunately our capacities are not big enough to accommodate everyone at once) and arranging relevant appointments. She is also responsible for organising the events. Orders submitted to Boutique Lusitania from all over the world are dealt with quickly.
In a variety of ways, Ms Schäffner was absolutely pre-destined for this task: horses are her great passion and, in addition, she is a trained foreign language correspondent. As well as German, she has a good knowledge of English and Spanish.