June 13, 2020
FIRST ONLINE COURSE WITH ANJA BERAN
5 chapters in 5 weeks – in English language
We are happy to present our first online course on lateral movements with exclusive films, scripts, graphics, lectures and a weekly Q&A session! Lateral movements are the main component of our work in classical dressage, which is why we would like to explain and develop every lateral movement together with you step by step. The course takes place over a period of five weeks and is divided into 5 chapters. >> Click here for further information, we look forward to meeting you online!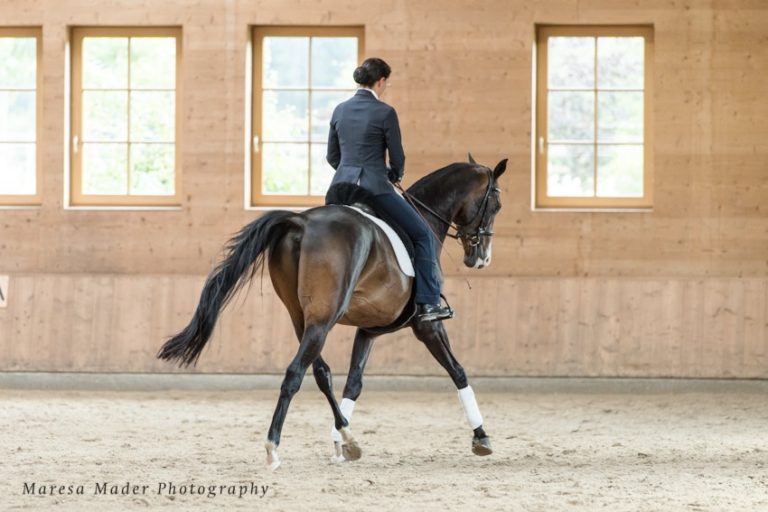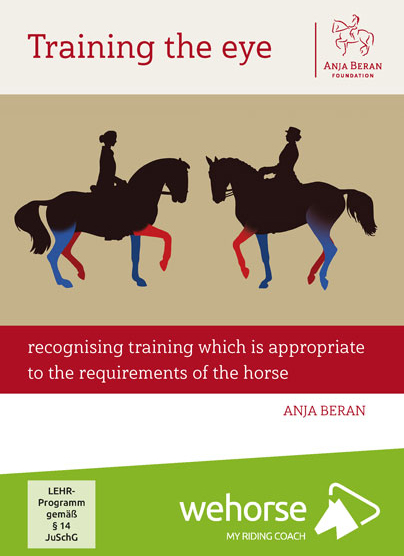 BESTSELLER
TRAINING THE EYE
Available on DVD and online at wehorse.com
The successful presentation by Anja Beran "TRAINING THE EYE – recognising training which is appropriate to the requirements of the horse" has also been released on DVD. You can order the DVD here in the Boutique – our online shop!
TALKING ABOUT HORSES Podcast
Patrick King chatting with Anja Beran
One hour about classical dressage
In TALKING ABOUT HORSES, Patrick brings you some of the best riders, horsemen, trainers, equine advocates, and thought leaders in the horse industry for tips, insights, and stories. These broadcasts are first presented LIVE through Facebook. You can listen at home, at work, in the car, or in the saddle either thru Facebook, YouTube, or by downloading the podcast from iTunes. >> Patrick King Horsemanship Facebook Broadcast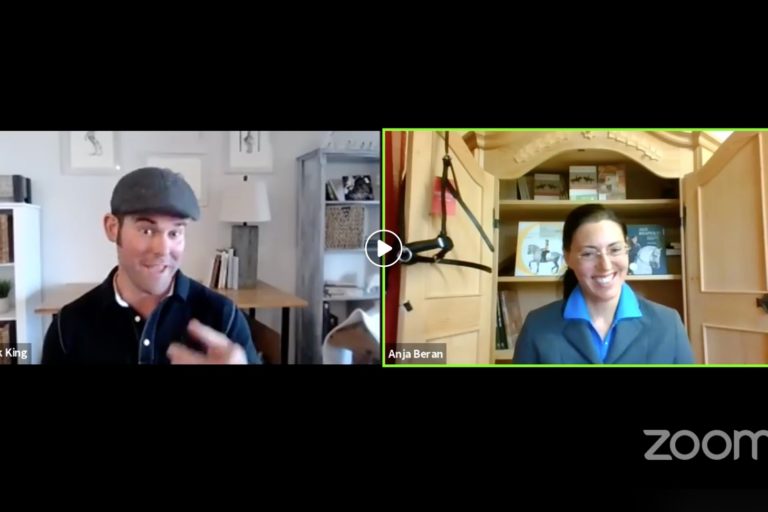 cancellation due to Corona
10th International Workshop has to be cancelled
We would be happy to see you in 2021 again
We are very sad to announce that the 10th International Workshop "Get the spirit!" has to be cancelled this summer due to Corona. However, it definitely will take place in 2021 – the exact dates will be published soon! For those of you who would like to extend their knowledge and stay in contact with us we recommend our online course with the topic "lateral movements", which begins on June 13th in English language. >> Subscribe here!