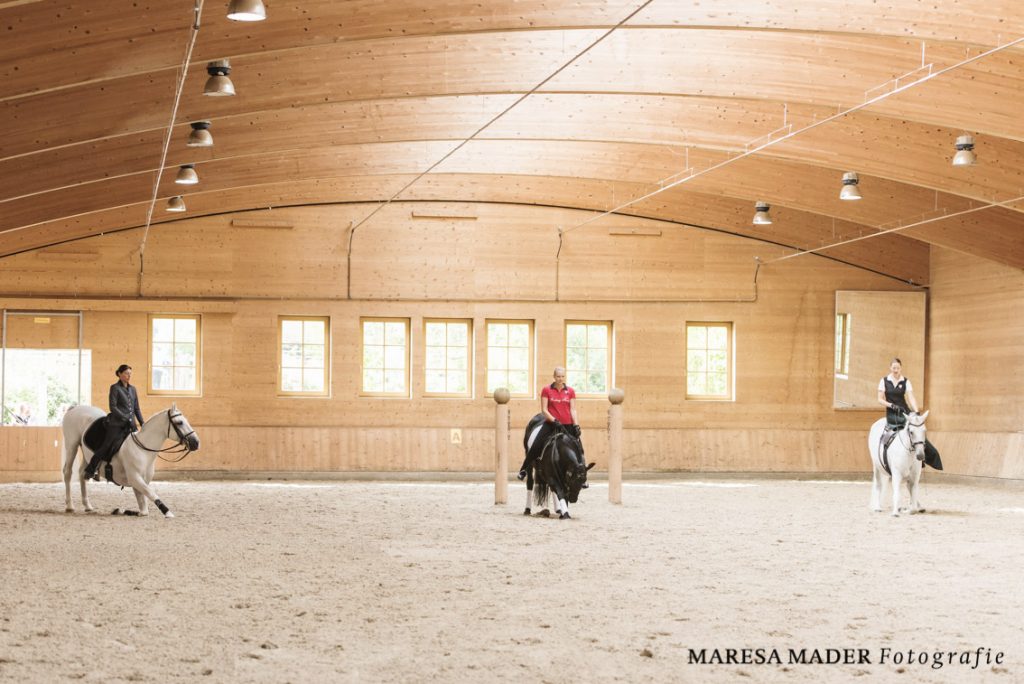 Indoor Arena
---
The newly built indoor riding arena (completion April 2000) is the centre of the riding site. The arena is thermal insulated and day bright, due to the generous roof and side window construction.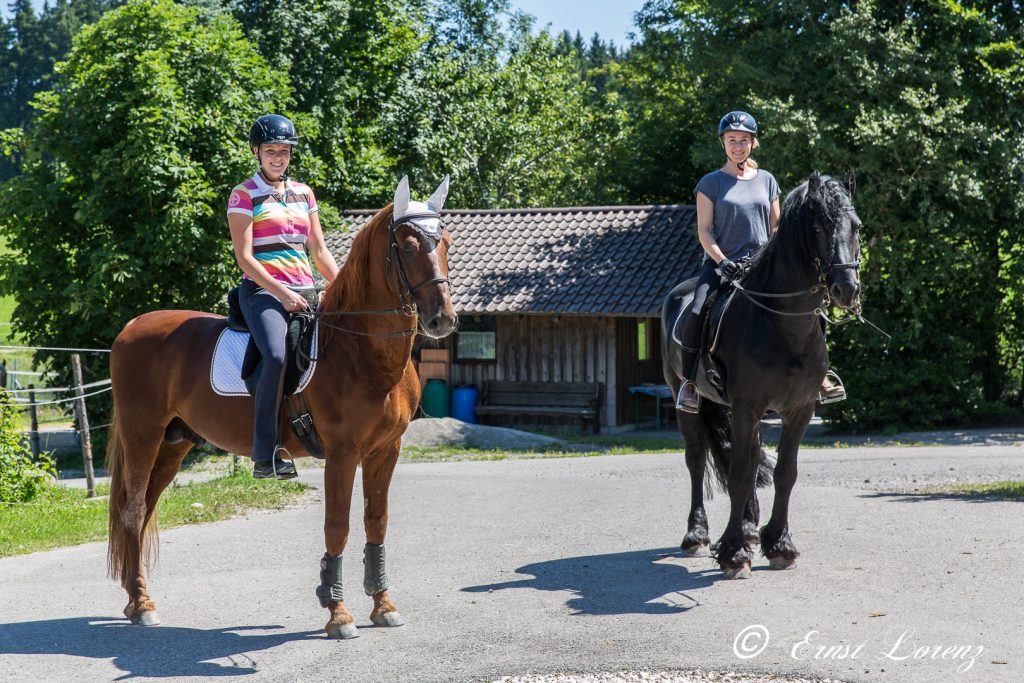 Opportunities for hacking out
---
Gut Rosenhof's location in the heart of expansive countryside offers many opportunities for relaxed hacks. The surrounding rolling landscape with its short climbs and descents make it ideal for improving a horse's fitness.