"Equestrianism is the most difficult of all arts, as it is the only art which challenges and forms the body, mind and character of humans."
Training at Gut Rosenhof with your horse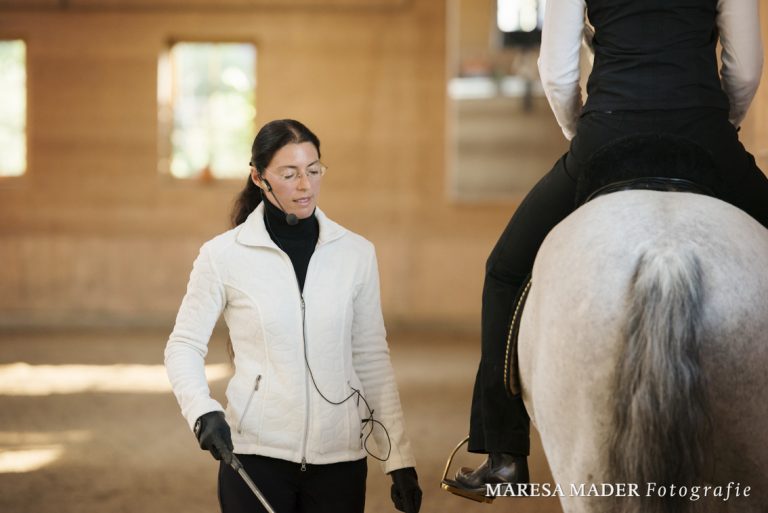 "Once you have discovered what you are aiming for in your riding, then read as much as possible about it. A lot of riding does not automatically lead to good riding! There is no question of finally having learned everything, it is only possible to raise the level at which you ride! There is no question of teaching yourself the art of classical horsemanship – you need a trainer! There is no such thing as quick success as far as riding is concerned! It is a very long process!"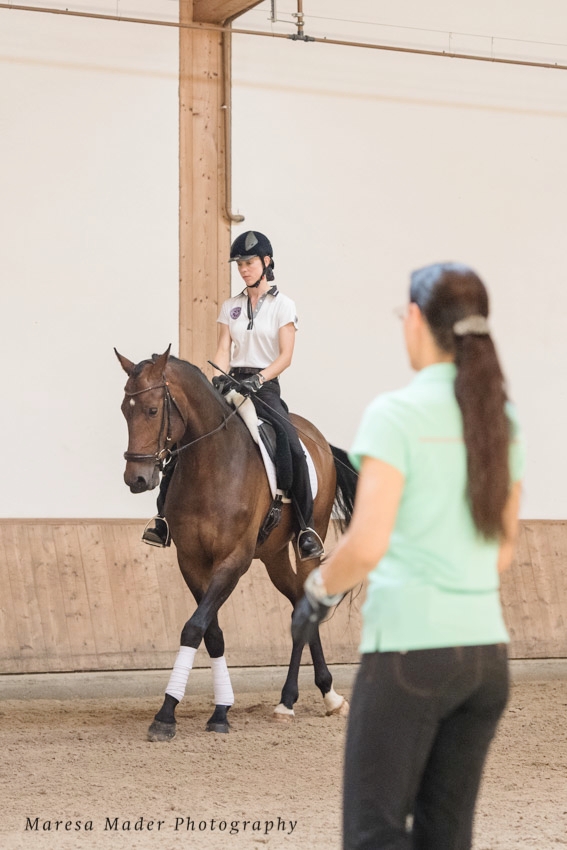 Course
---
We give riding lessons to the owners of horses we take on in training, but riders can also come with their horses for a weekend or longer in order to take lessons. We have a small number of guest boxes available in which to accommodate such horses. If required, riding instruction can also be given in English or French. Anyone who lives in the immediate vicinity is welcome to come with his horse just for a single lesson session. We do not own any school horses which we can make available for such purposes.
For single riding lessons without needing a guest horse box, you are welcome to suggest dates via e-mail to info@anjaberan.de. Please consider our events calendar and our day of rest on Wednesdays. Should you be interested in a longer stay we have to include you to our annual planning. Please inform us whether you bring a stallion, gelding or mare, as we only have limited accommodation facilities for mares. You are welcome to forward us dates, which would fit you best. Please note that we need current health certificate for your horse, which confirms that your horse is free from contagious diseases. Self-assessment of your riding skills would also be very helpful.
For further education, inspiration or information about our work we would like to recommend the visit of our International Workshop "Get the Spirit!", which gives a particularly intense impression and takes place every year in July at Gut Rosenhof. Anja Beran also wrote four books and published several DVDs. On the streaming platform wehorse new educational films are being released regularly. Furthermore, we offer a constantly increasing programme of online courses.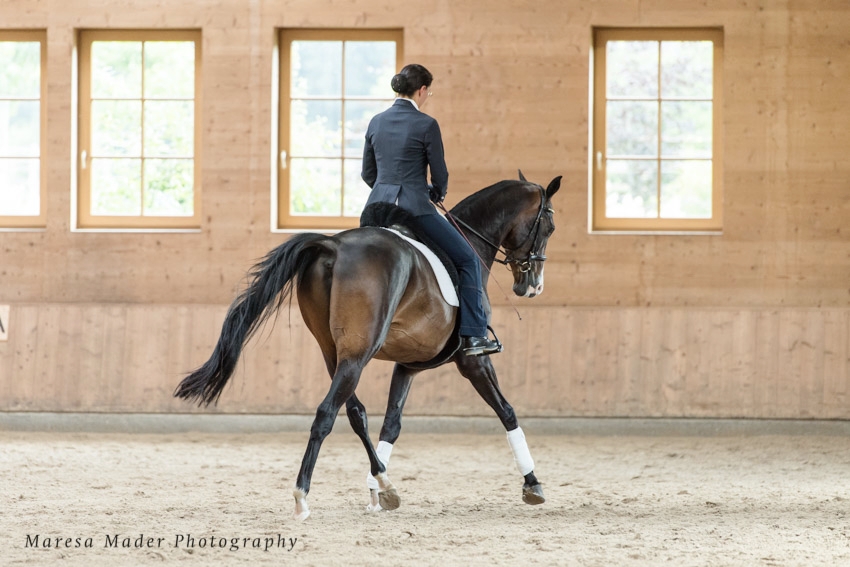 "….WHAT all your horse can do is far less important than HOW it does it. Harmony and lightness can only be achieved with your horse trough this relaxed state which comes about exclusively as a result of gymnastics – and never compulsion."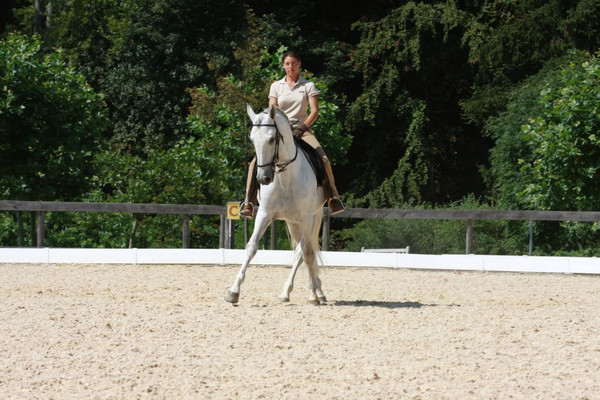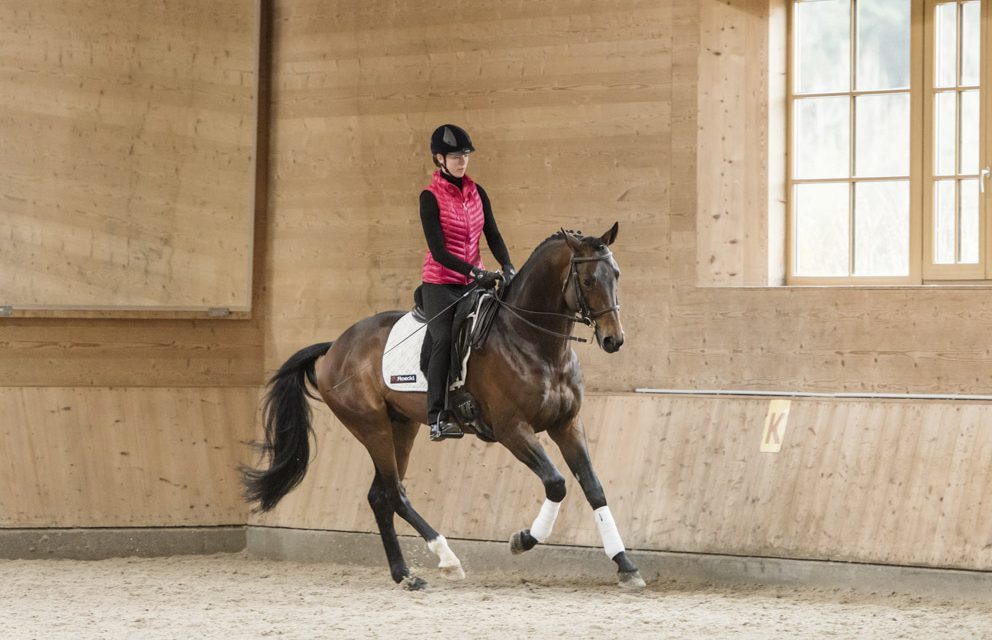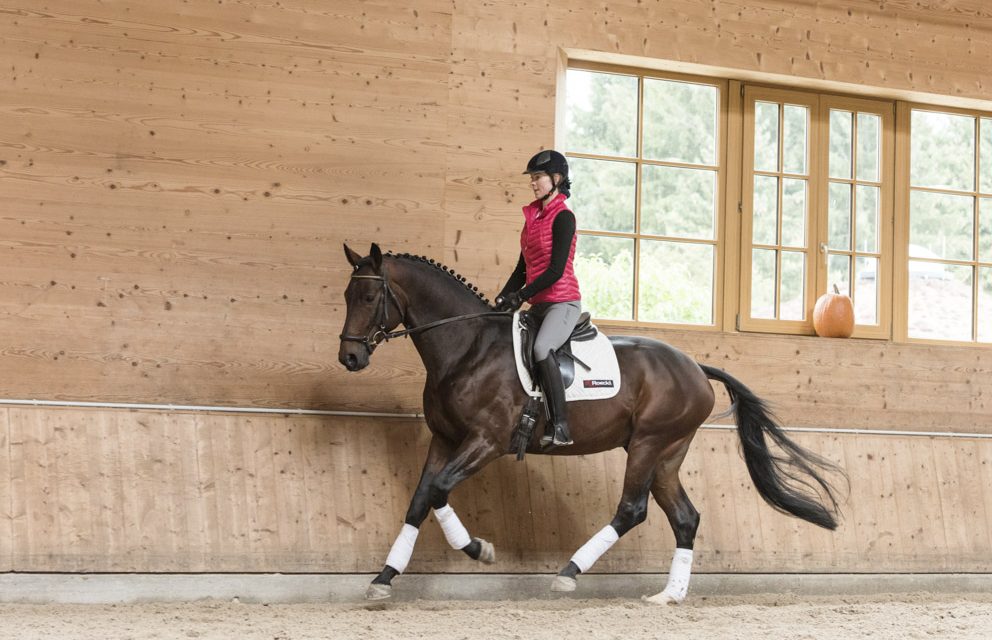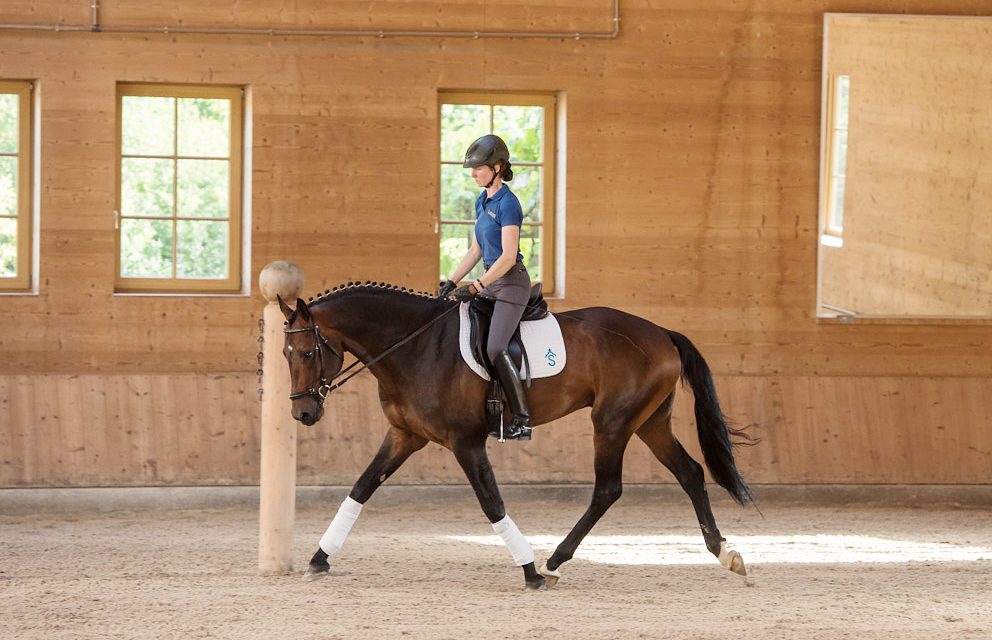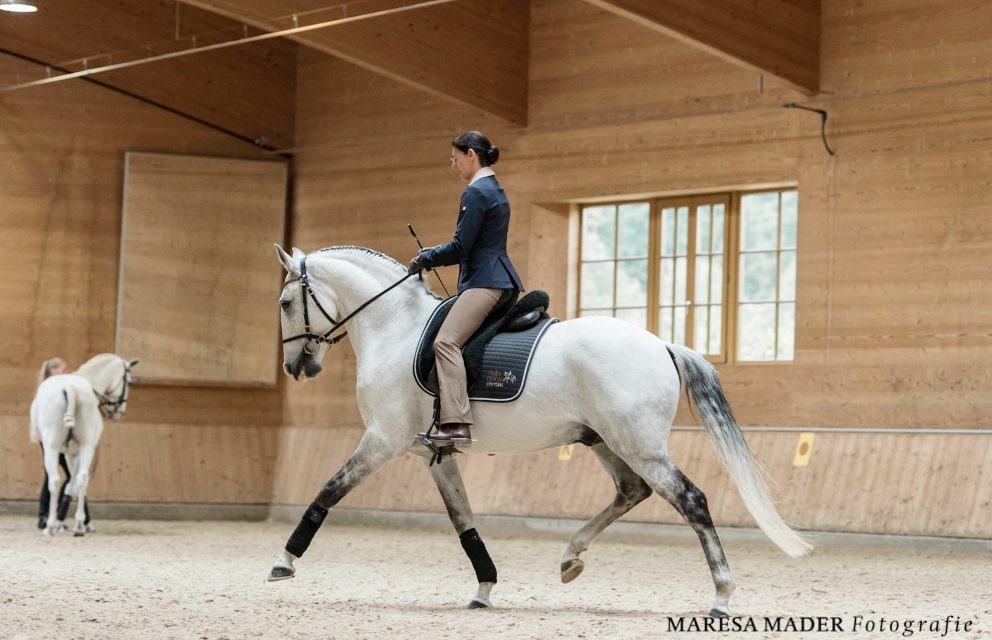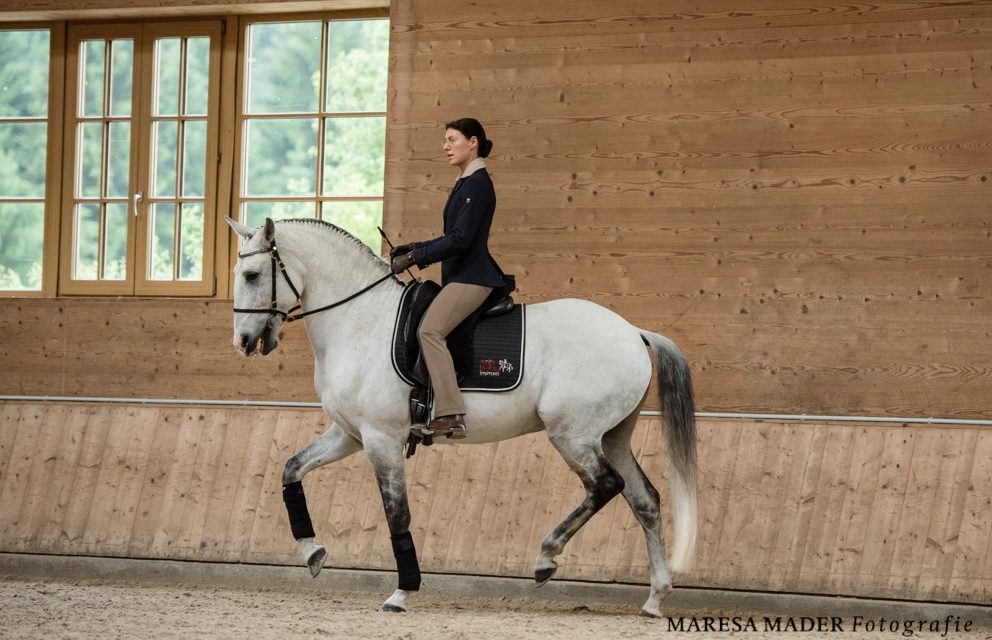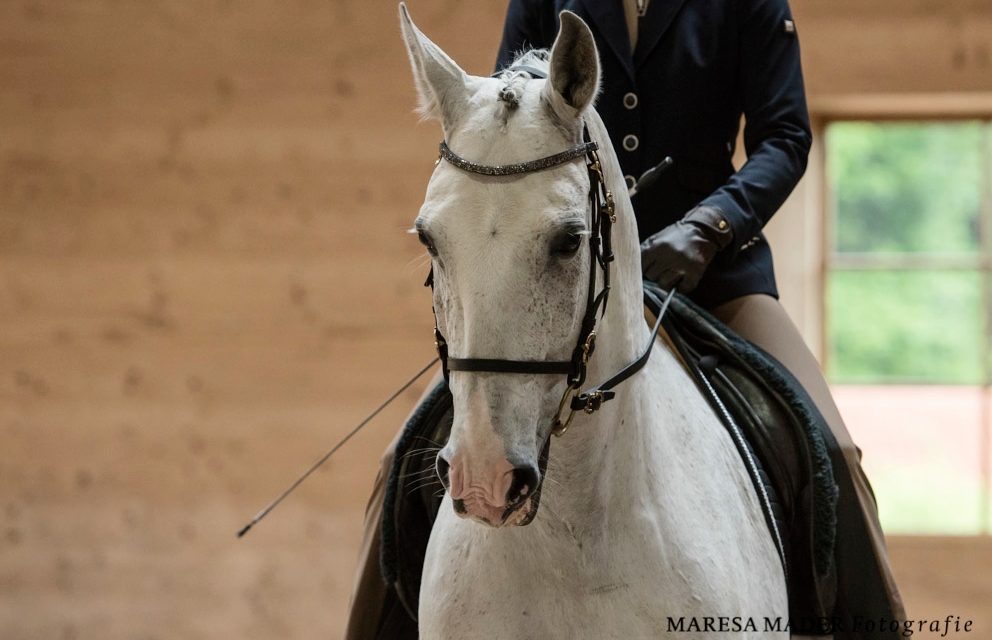 "Classical Dressage brings horses into physical and mental balance! This only works, however, if the rider has deep knowledge relating to the training of a horse and, furthermore, can coordinate their body well enough to implement it."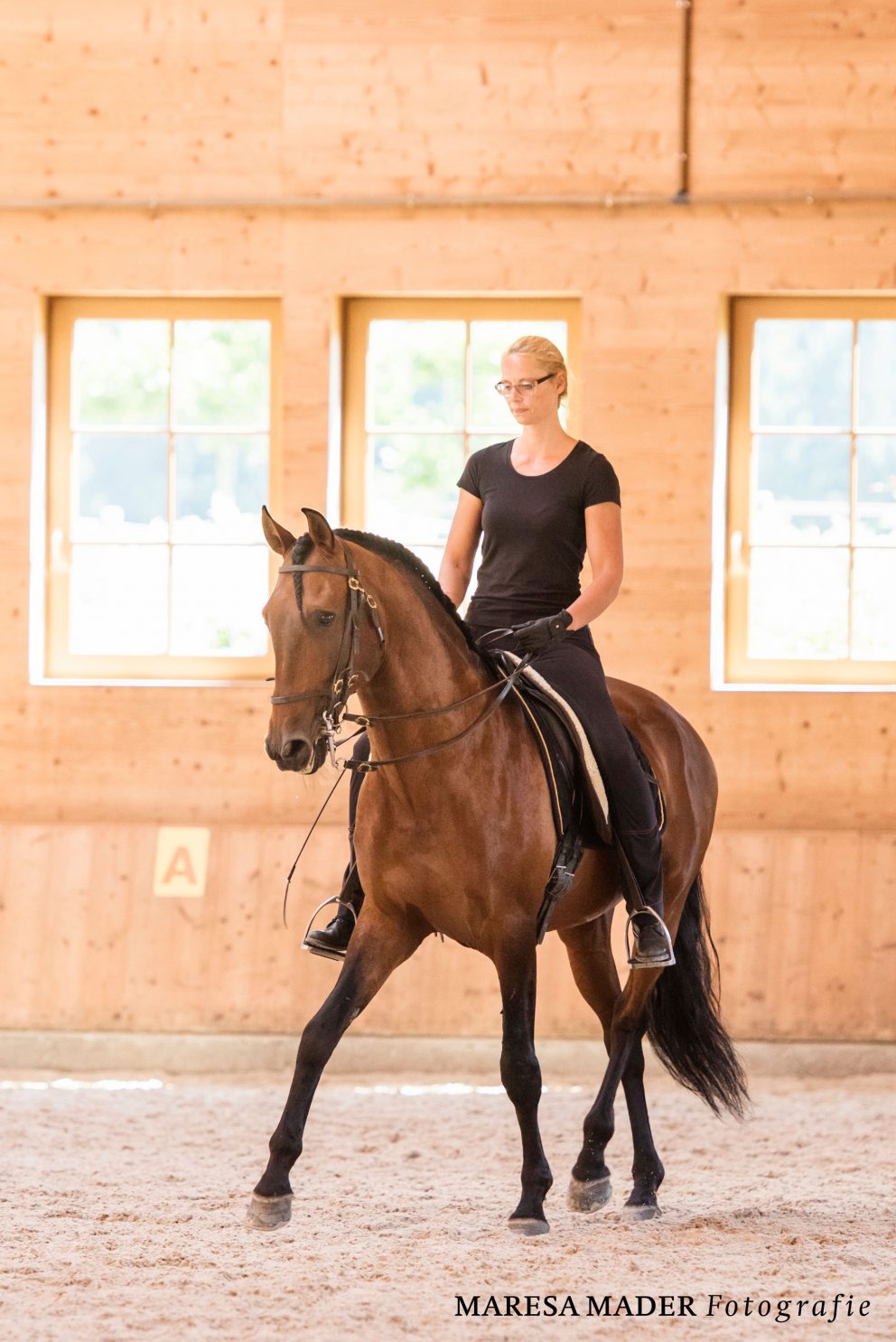 Course
---
If you don´t have the possibility to come to us with your horse, we now offer online riding lessons with Anja Beran!
How do online riding lessons work?
You send us a video, which shows you riding for about 30 minutes (it can also be edited together).
You and your horse should be clearly visible.
The video should not be too dark.
The video can also be without sound.
You show us what you are working on with your horse currently, such as all gaits, lateral movements, lessons – depending on education level of you and your horse.
Of course you can also show us problems which occurred in order to receive proposals for solution.
You send us the video via file-sharing service, e.g. wetransfer, Dropbox or similar. YouTube videos are also possible.
The video should be available in mp4 format.
Audio comments of Anja Beran will be added to your video directly – which means that your video will be newly enhanced with audio texts and Anja Beran will comment your riding.
Anja Beran also provides further training tips and suggestions for improvement.
As soon as the video is completed, we will send you an invoice for the online riding lesson, which can be paid via Paypal or bank transfer.
Afterwards you will receive a link via e-mail. With this link you can download your video again.
Price for an online lesson is 100 EUR.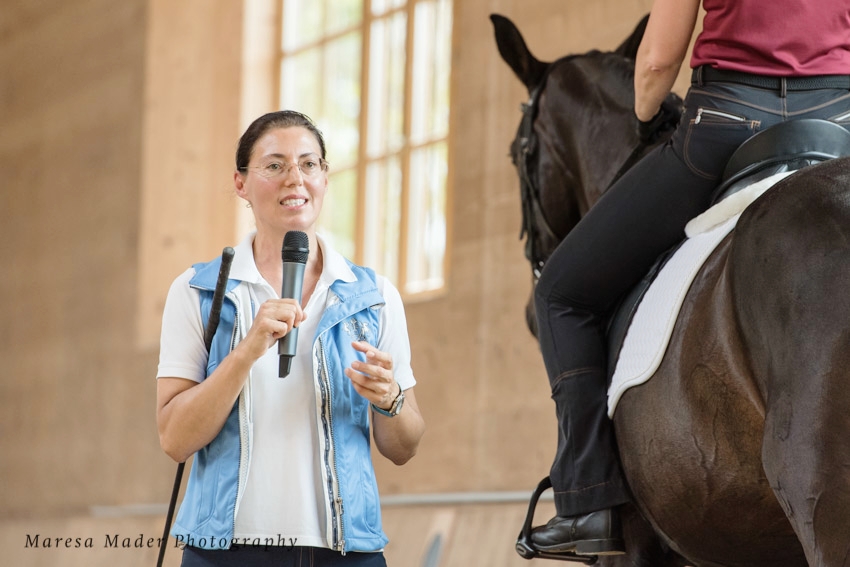 You would like to get online riding lessons?
Please send the link of your video to info@anjaberan.de
Add description to your video, which contains following information in short bullet points:
1. Race and age of your horse
2. Level of education
3. Possible problems or special indications
To make progress with education it would be helpful to let your work under the saddle be reviewed by Anja Beran at regular intervals.
Additionally we recommend participation in our steadily increasing offers of online courses.
"How to recognise a successful training result
self-carriage
beauty and expression
the horse chews on the bit
the tail is swinging
relaxed breathing
minimal rider's aids
pure basic gaits
the horses legs
collection
throughness"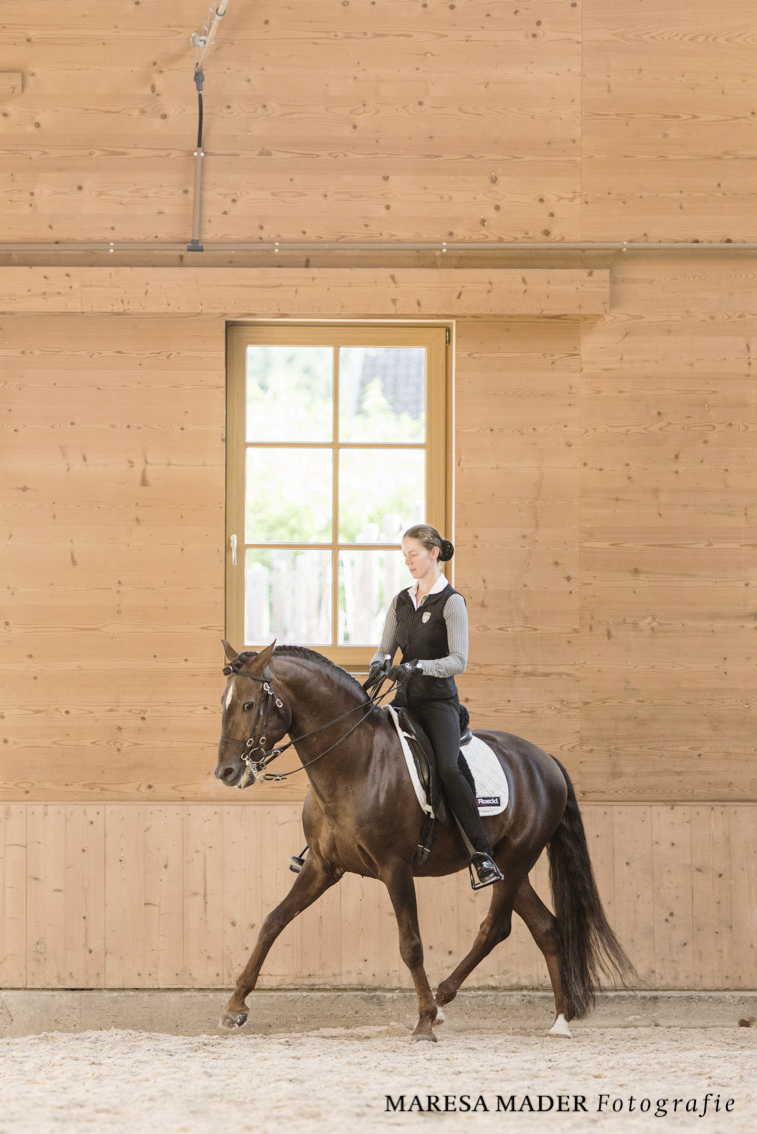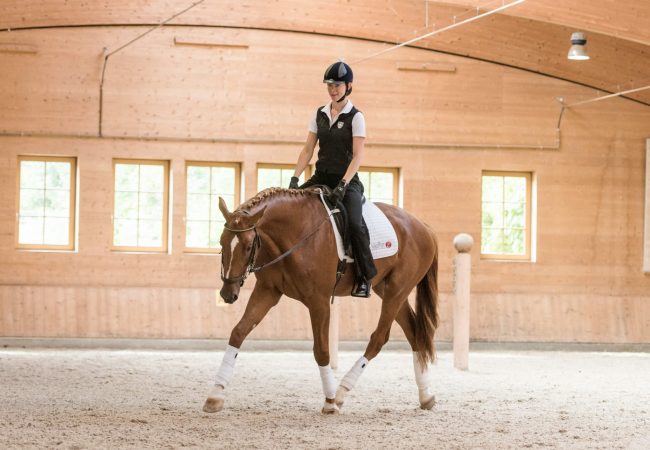 "A horse cannot lean on a loose rein!"
Warmblood stallion in an exemplary stretch position – confirming the benefits of the gymnasticising work which preceded.
"Together with the walk, the canter is the most important gait."
Warmblood stallion cantering free in self carriage, with a beautiful uphill tendency.