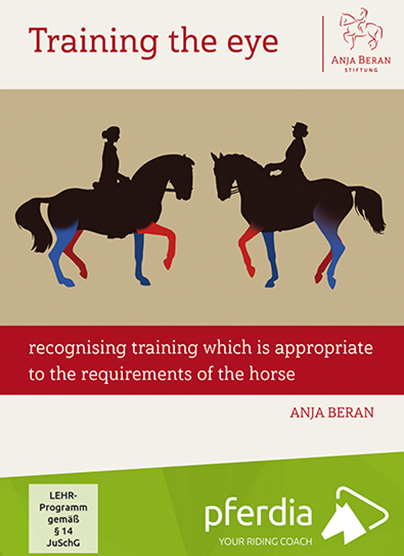 NEW RELEASE
TRAINING THE EYE
Now available on DVD!
The successful presentation by Anja Beran "TRAINING THE EYE – recognising training which is appropriate to the requirements of the horse" has now also been released on DVD. The DVD features 100 informative minutes on this topic and is available from wehorse for €34.90. You can order the DVD here in the Boutique – our online shop!
WORKSHOP
8th International Classical Dressage Workshop "Get the Spirit"
Thank you to all great guests from the whole world. Horses connect!
In July at our International Workshop "Get the spirit" every day we could offer our guests from 20 different countries a new program. Here we would like to thank all loyal regular guests of the workshop, but of course also our new guests! Very often they take very long trips to spend a week at Gut Rosenhof. Also this time we had our regular guests from South Africa, USA, Russia and the United Arab Emirates and of course from Italy, Switzerland, Austria, Holland, Czech Republic, England, Sweden, France, Luxembourg, Belgium, Latvia, Denmark and Iceland – new visitors were even from Australia! Many thanks for your interest in classical dressage, it means a lot to us! Click here for unforgettable moments captured by photographer Maresa Mader.