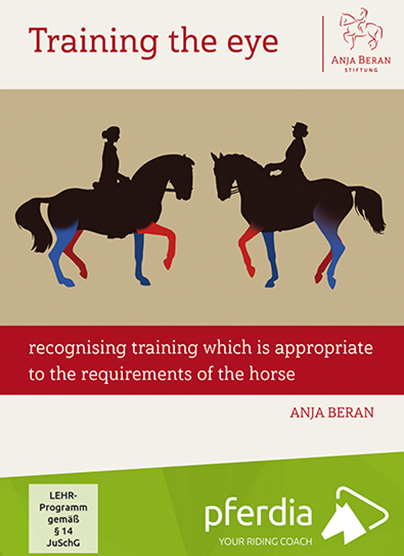 NEW RELEASE
TRAINING THE EYE
Now available on DVD!
The successful presentation by Anja Beran "TRAINING THE EYE – recognising training which is appropriate to the requirements of the horse" has now also been released on DVD. The DVD features 100 informative minutes on this topic and is available from pferdia for €34.90. You can order the DVD here in the Boutique – our online shop!
WORKSHOP
8th International Classical Dressage Workshop "Get the Spirit"
Riding in harmony and lightness with Anja Beran and her team
This particularly special event has been taking place at Gut Rosenhof for eight years now: Learning & inspiration, training for the horses well-being, meet like-minded people from all over the world. The International Workshop is of interest to riders of all levels (both professionals and hobby level) when the horses well-being is in mind. Meanwhile guests from nearly 20 different countries have attended this exclusive event. For further information and application click here.