Launching on August 21, 2022
Reduced presale price until August 20, 2022, 11:59 p.m. for 208 euros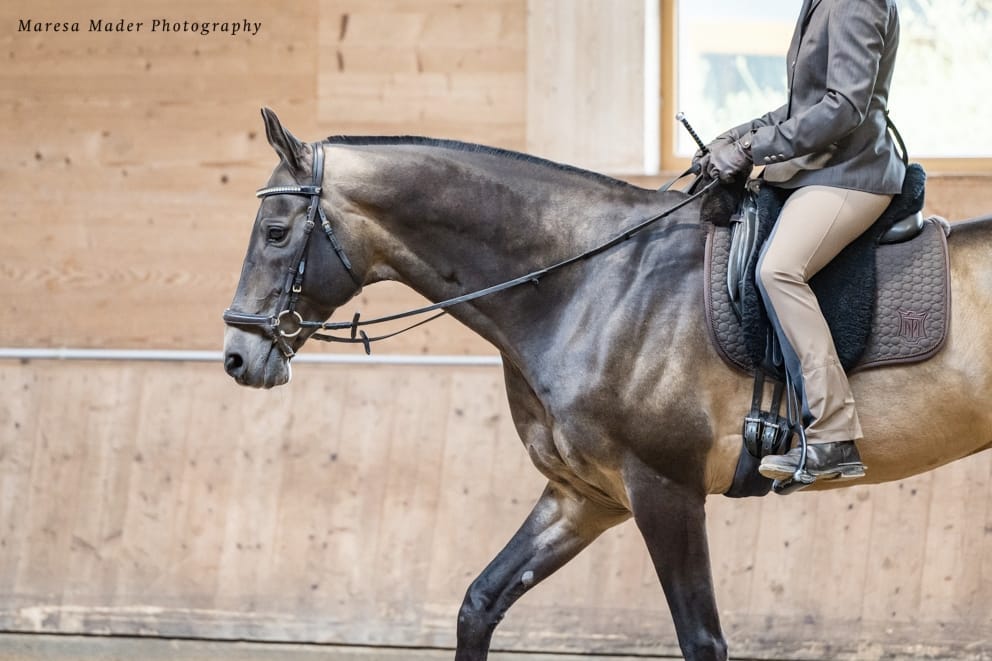 New Online Course in English "Work at Walk – neglected rather than appreciated" with Anja Beran
Walk is the basic gait inherently used by the horse during most of its lifetime. As a steppe animal, it covers many kilometres per day at walk in order to find food. In modern equestrianism, the walk has unfortunately lost its significance, which is why we have dedicated a complete course to this topic. Our main focus here is to remind riders how important this gait is, and to help them understand and correctly perform work at walk.
REGISTRATION:
>> Further information and registration on ELOPAGE
Timetable:
Saturday: 20.08.2022 11:59 pm CET: Deadline for the presale price
Sunday: 21.08.2022 Start with chapter 1
Friday: 02.09.2022 1. Q&A Session
Monday: 05.09.2022 Chapter 2
Friday: 16.09.2022 2. Q&A Session
Monday: 19.09.2022 Chapter 3
Friday: 30.09.2022 3. Q&A Session
Monday: 03.10.2022 Chapter 4
Friday: 14.10.2022 4. Q&A Session
Monday: 17.10.2022 Chapter 5
Friday: 28.10.2022 5. Q&A Session
Monday: 31.10.2022 Chapter 6
Friday: 10.11.2022 6. Q&A Session
The Chapters:
Knowledge of theoretical principles
The seat an the aids
Work at walk
Halt
Reining back
Riding in conter flexion and the crookedness of the horse
The course includes:
Theorie videos
The theorie as mp3 – so you can listen everywhere
Riding videos
Exercises
Scripts
Private Facebook group for Q&A sessions
>> Further information and registration on ELOPAGE
We are already looking forward to a lively exchange during the course and are incredibly excited to see your progress!