We were pleased about the morning work in August. Our numerous regular guests, as well as many new visitors, once again got a comprehensive insight into our daily training work. We always strive to show as many different breeds as possible, this time Lipizzan, Iberian and Warmbloods were represented. From the basics of classical dressage to the high school, from the remonte to the highly trained school horse, Anja Beran presents her training concept, explains the details and answers questions from the audience.
The afternoon program was organized by Kathrin Roida, who demonstrated with her team how cavalletti work and gymnastic jumping can complement the dressage work.
A big thank you to our interested guests who keep motivating us to continue and work on us!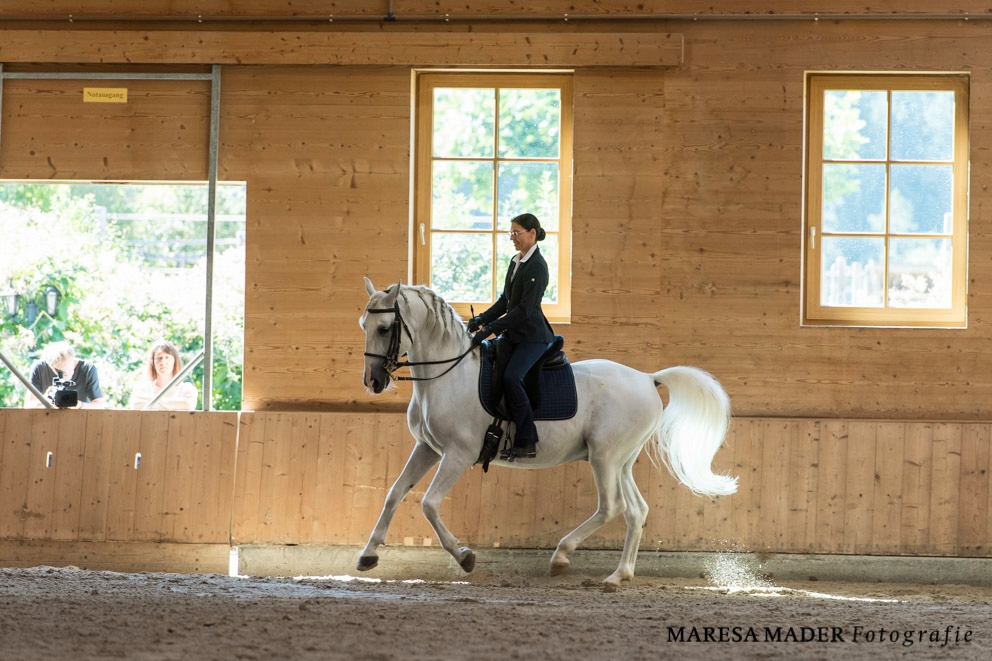 Lipizzan stallion Favory Toscana in canter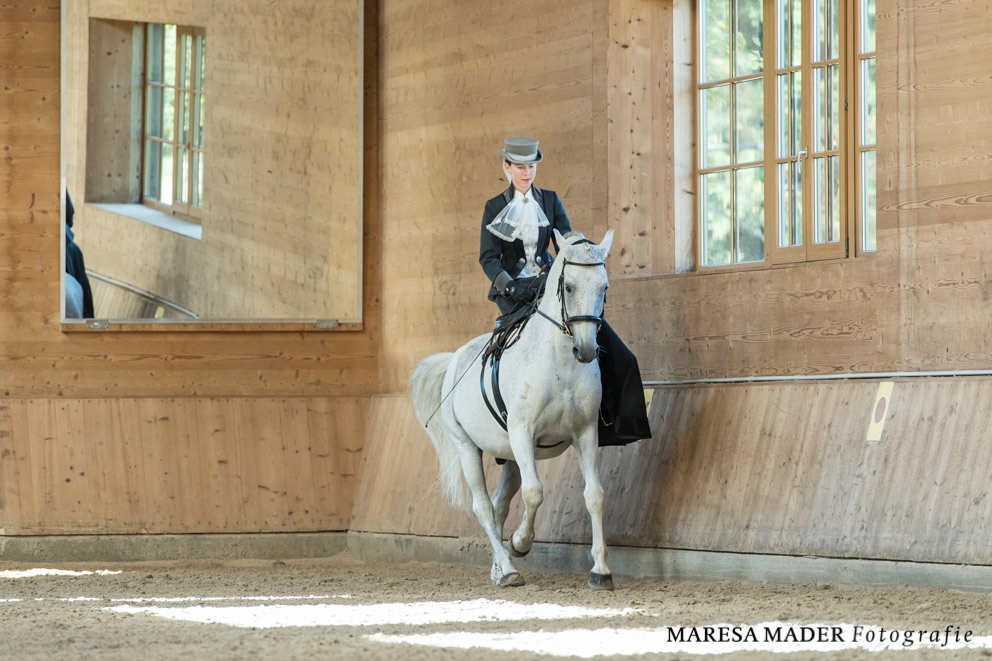 Lipizzan stallion Tulipan Palma with Vera Munderloh in side saddle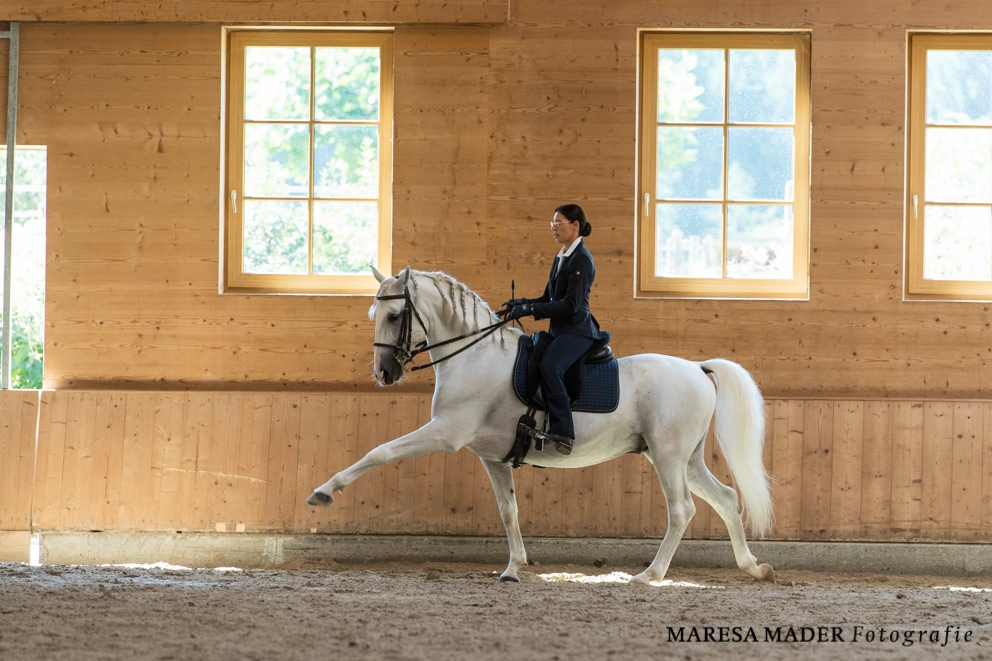 Favory Toscana showing Spanish walk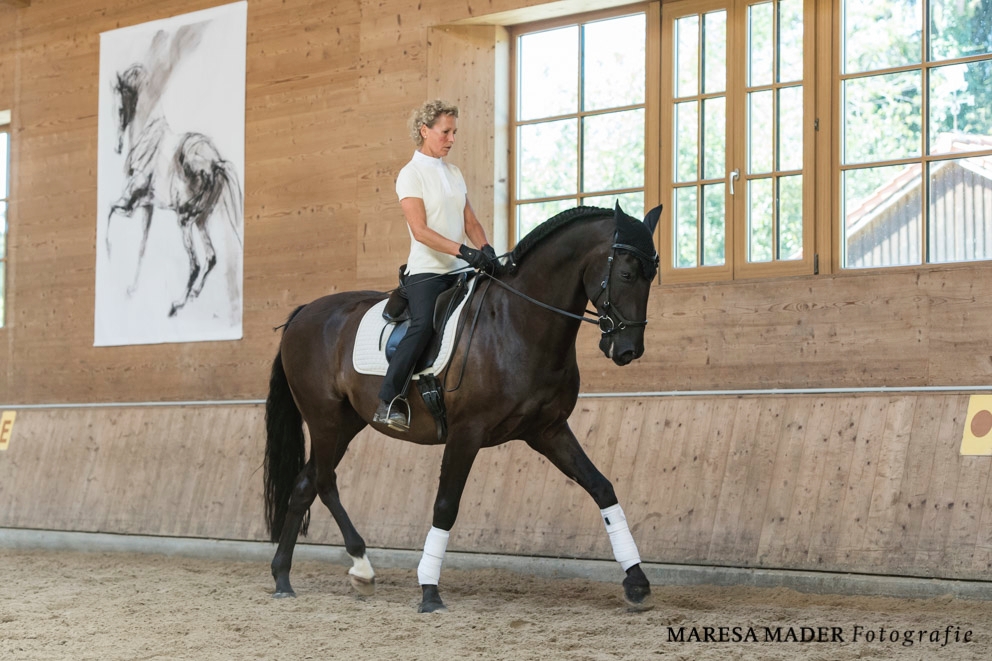 Guest rider Gabriele Krebs with her P.R.E.-gelding Brio in half-pass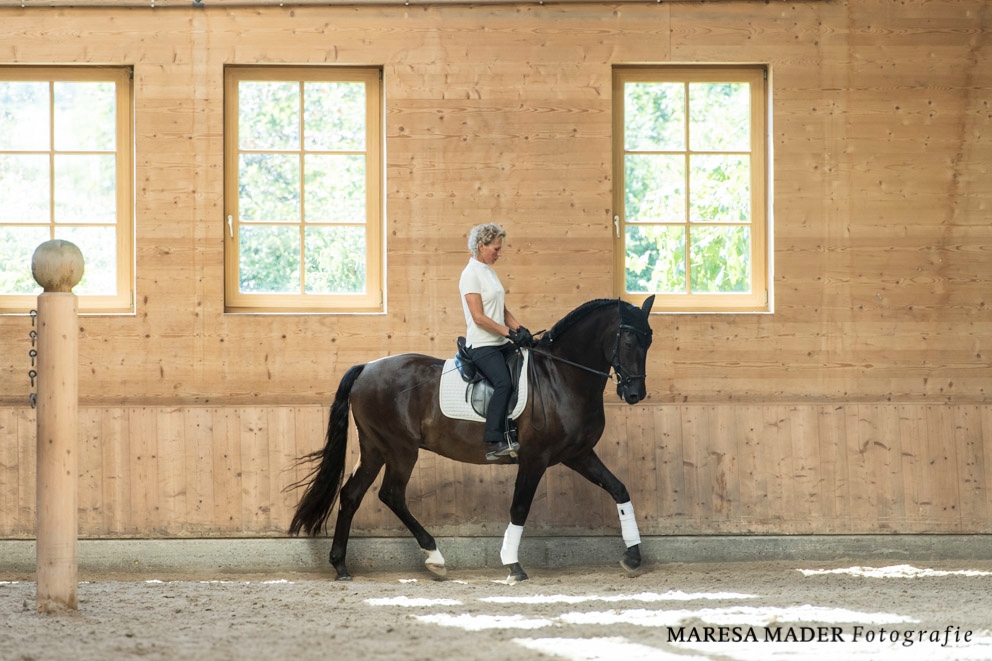 Brio doing shoulder-in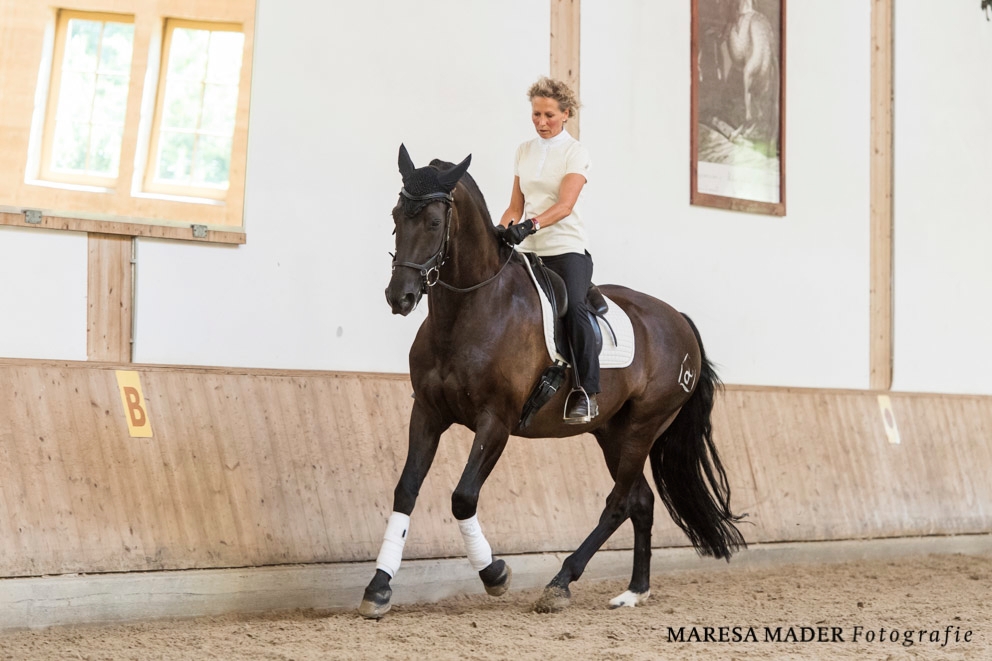 Canter on the left hand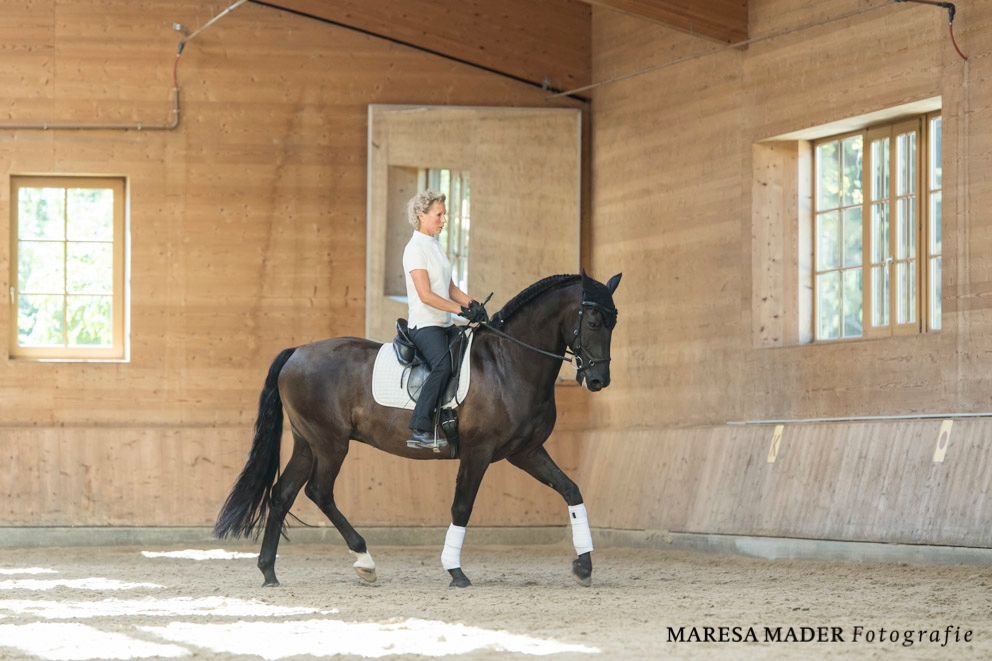 Brio in collected trot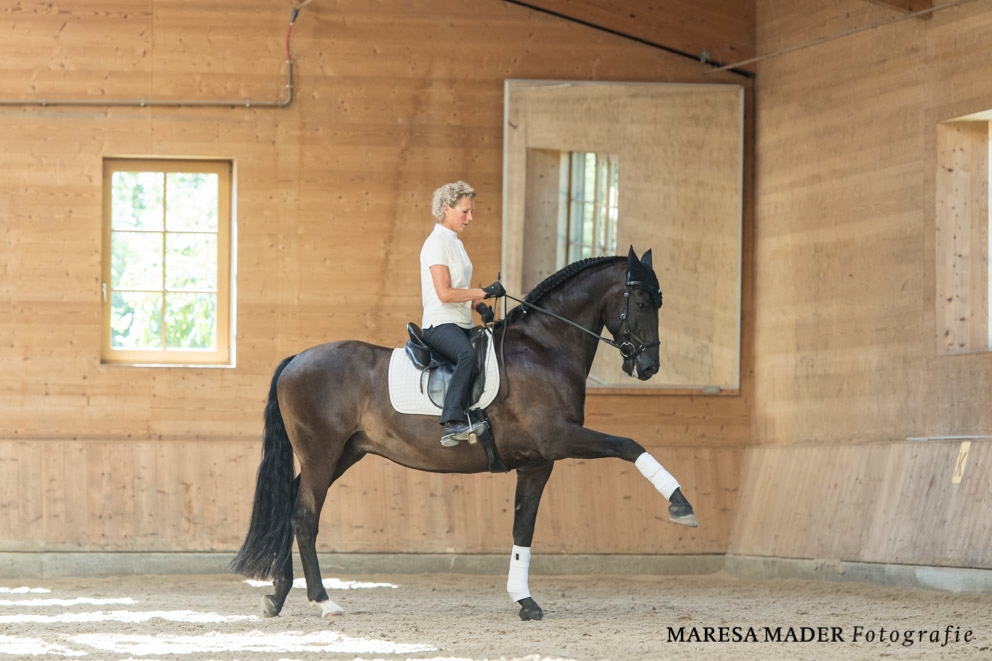 Brio in Spanish walk, he just learned and therefore still needs clearer aids from his rider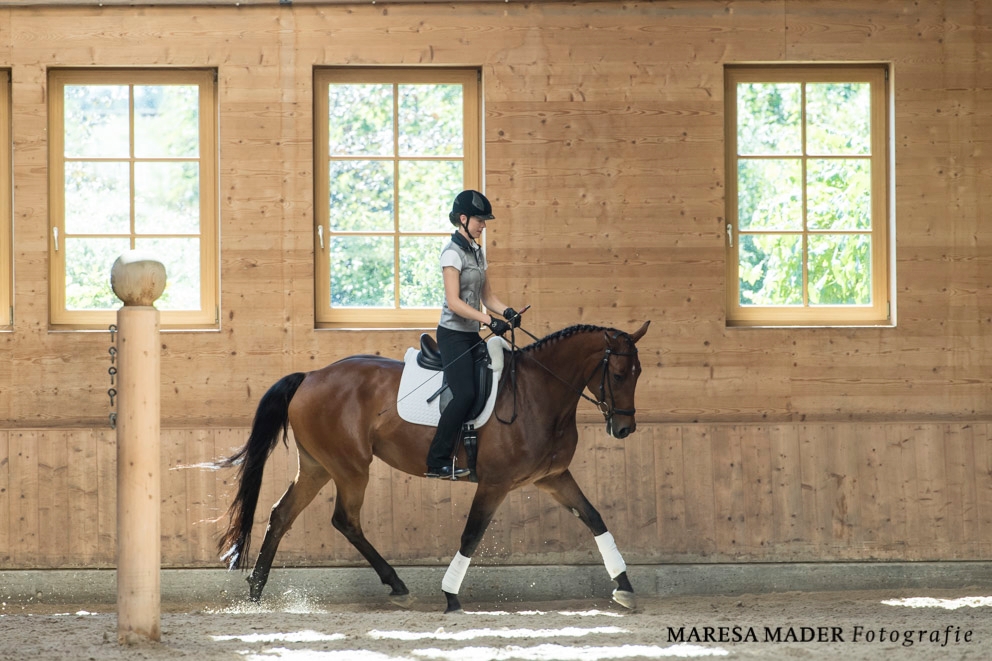 Warmblood mare Amazing Grace v. Boston, from state stud Schwaiganger, with Vera Munderloh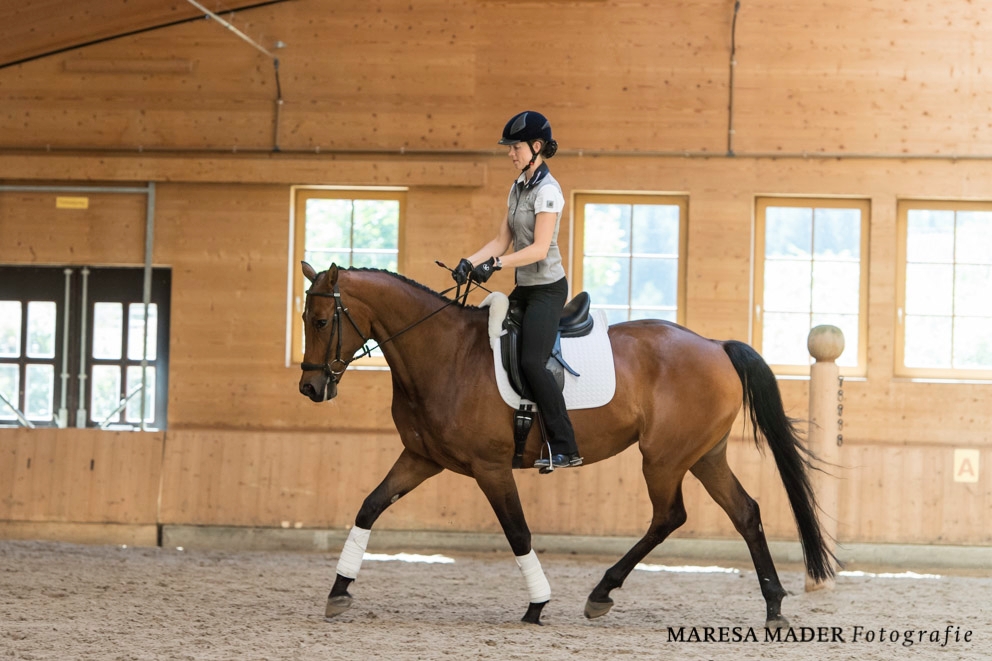 Amazing Grace carries the neck forward and up and the nose out, more and more going into a feeling, elastic rein contact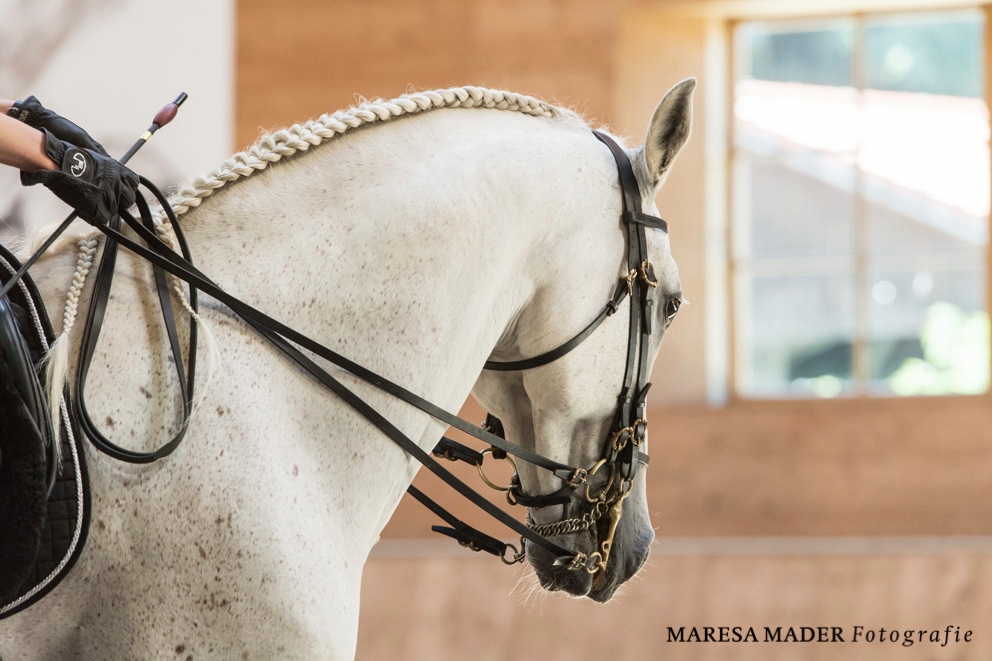 Lipizzan stallion Maestoso Stornella in portrait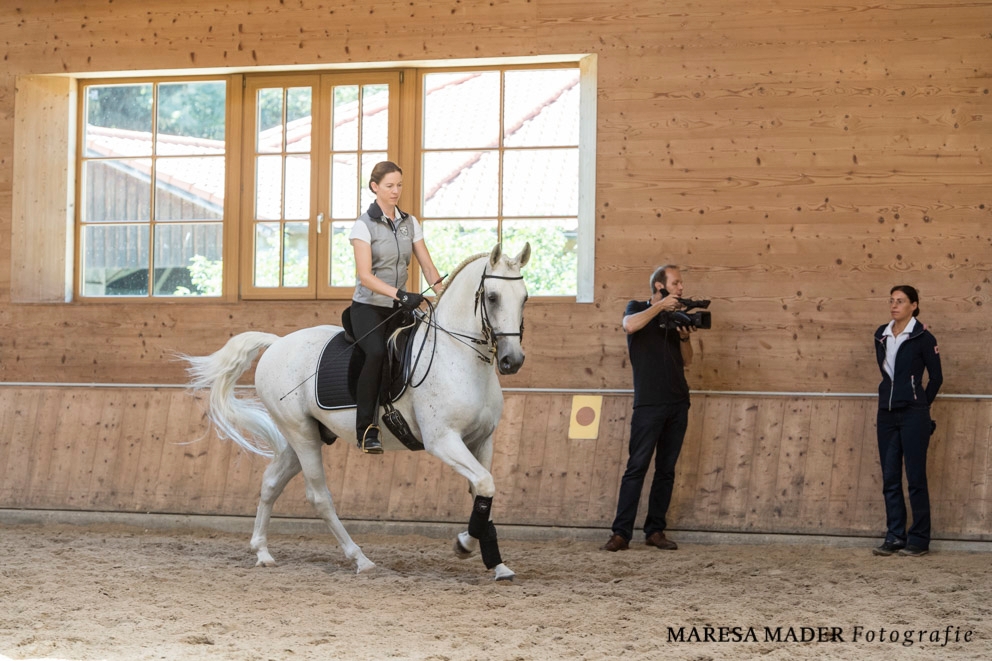 The filming of a documentary continued during the morning work session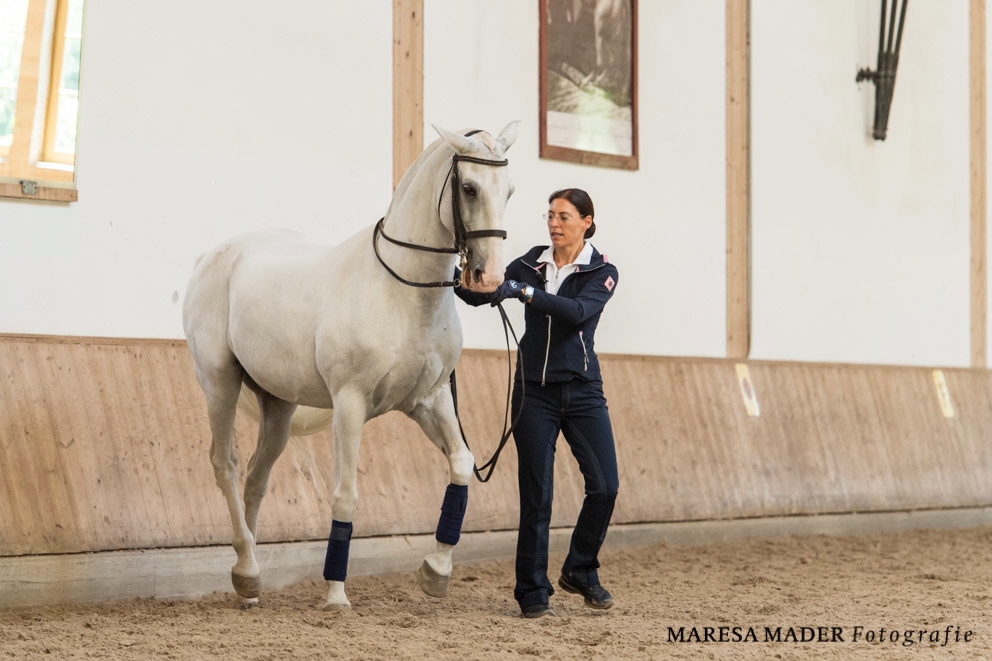 Work in hand with Lusitano Olé, 23 years old, here with double bridle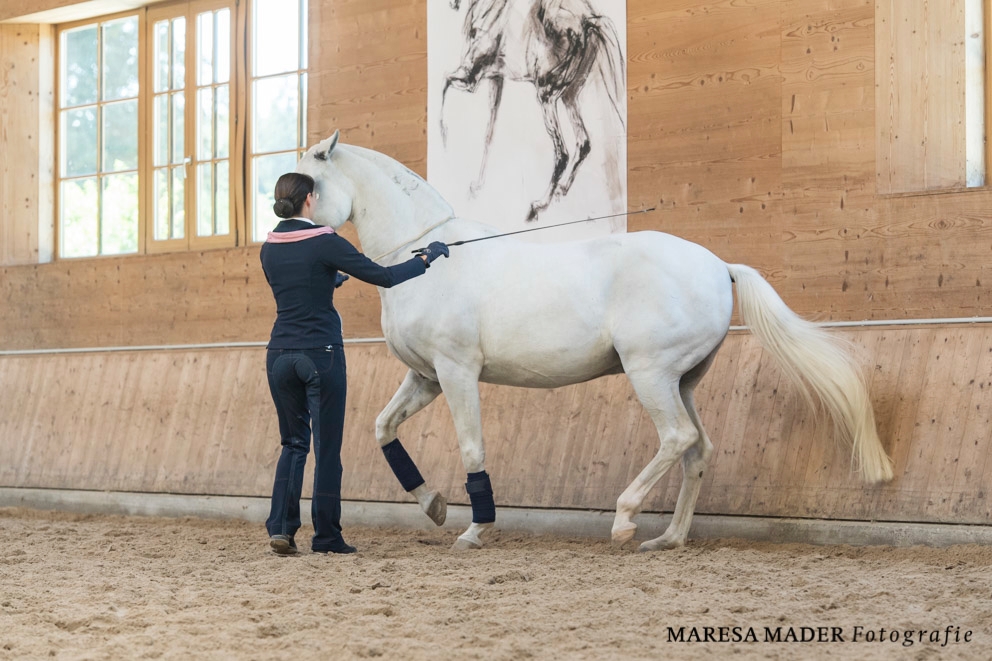 Piaffe at liberty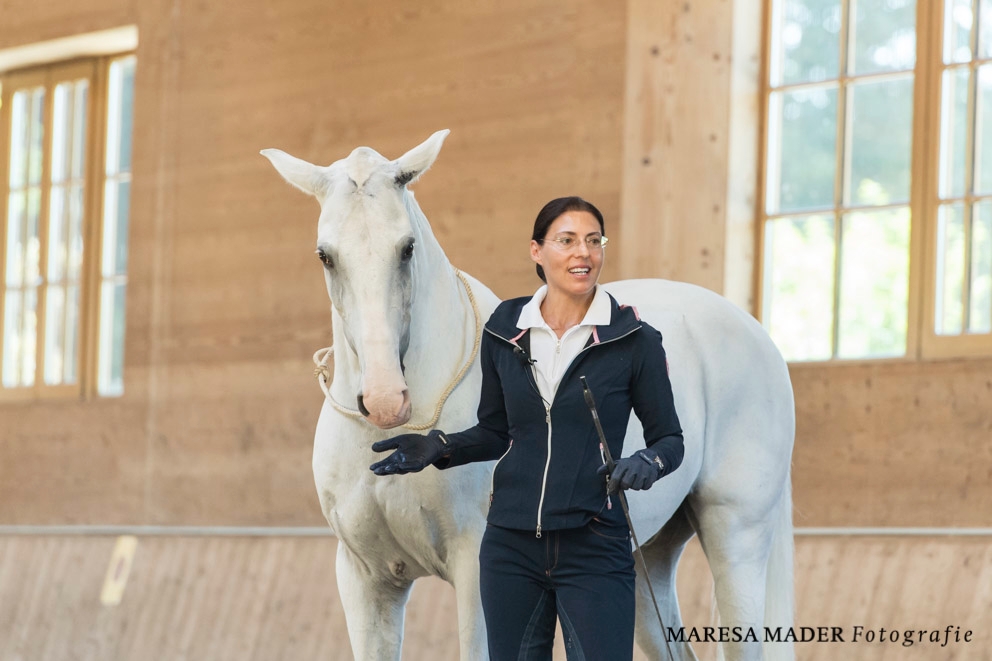 Olé in portrait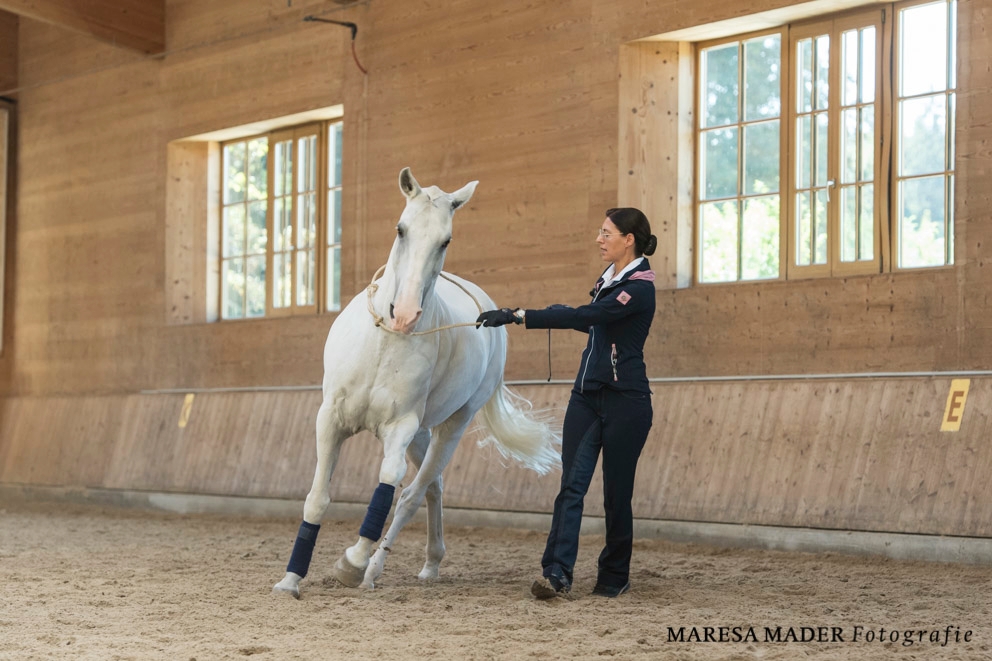 Canter on a small circle, only with a neck ring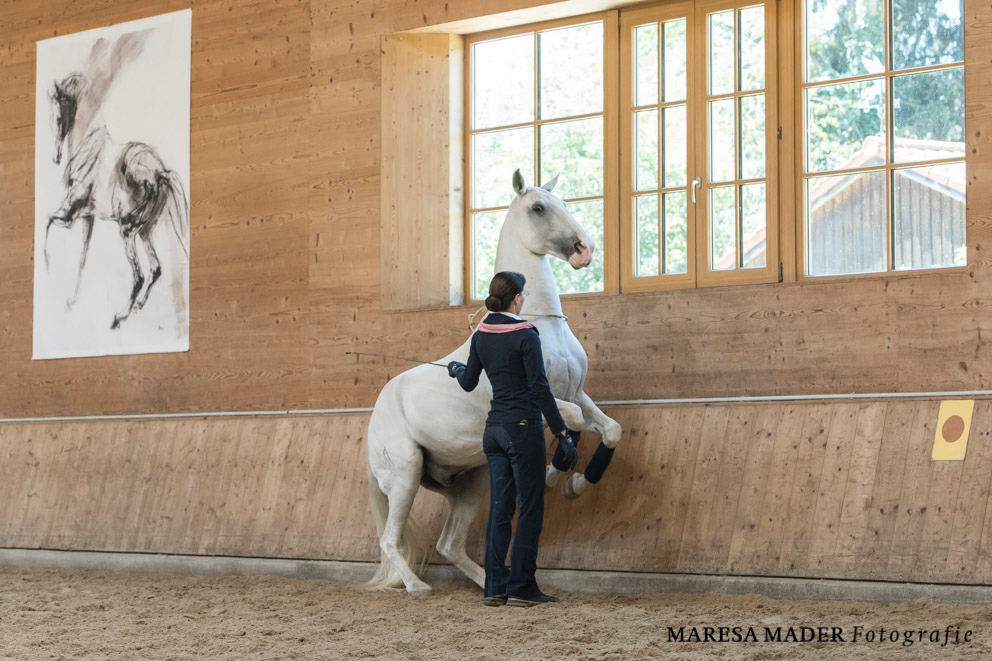 Levade in liberty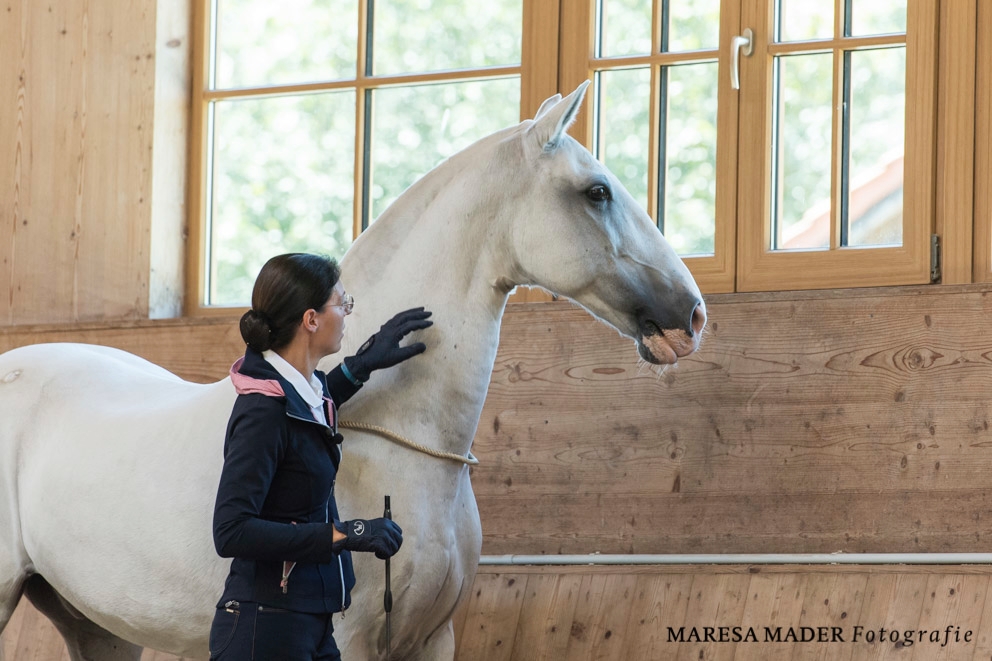 Even at the age of 23 wide awake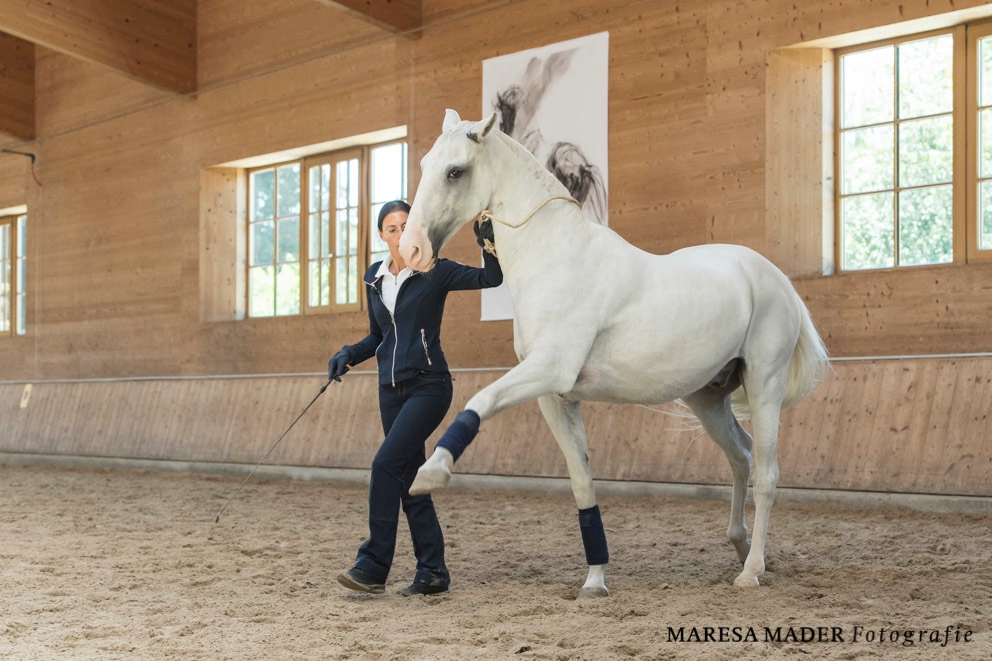 The Spanish walk

The compliment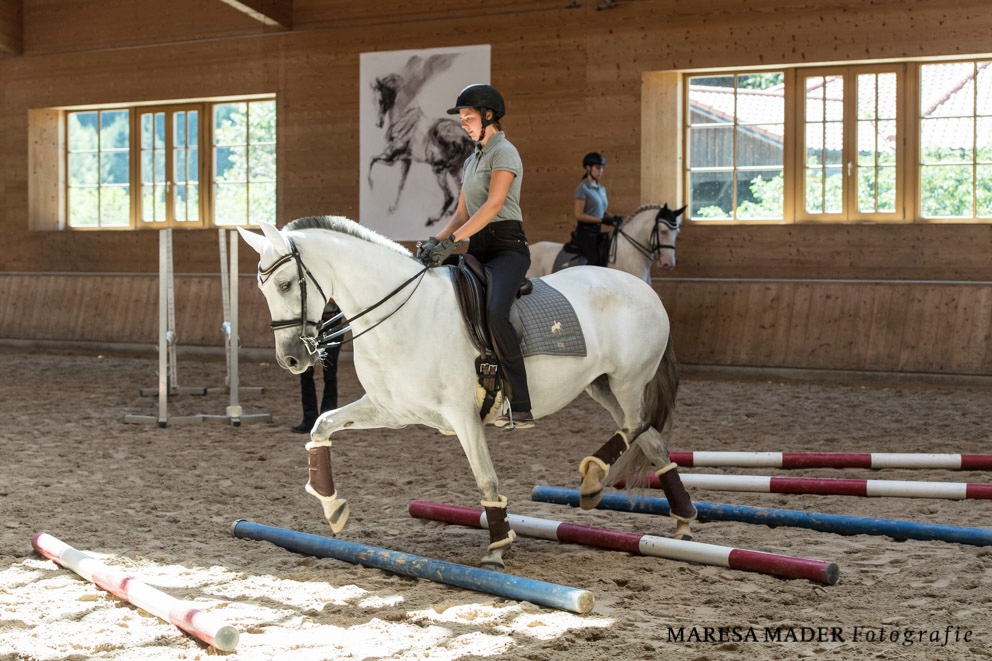 Work with ground poles under the direction of Kathrin Roida, here you see P.R.E.-mare Nina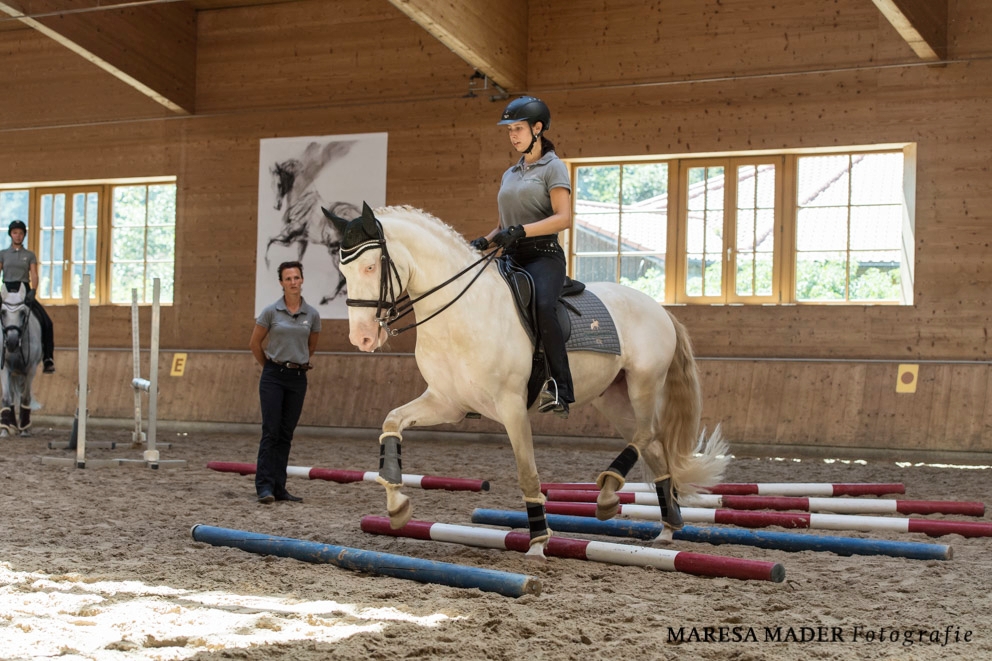 …also for dressage horses a useful addition, the horse and rider is fun: Lusitano Geronimo

Trot over the poles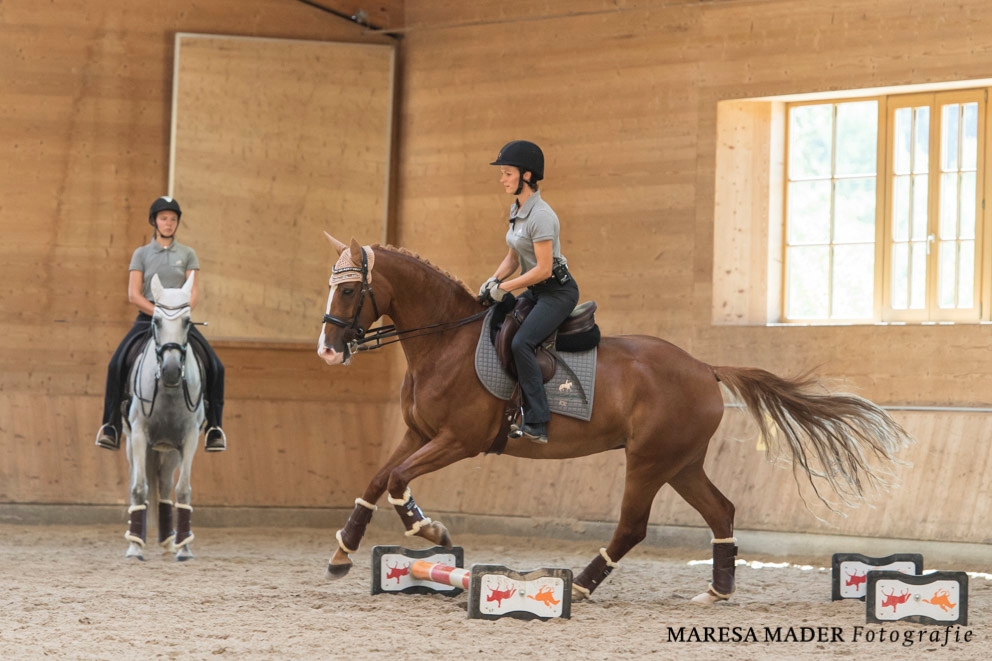 Feeling for distance and rhythm: canter over cavalletti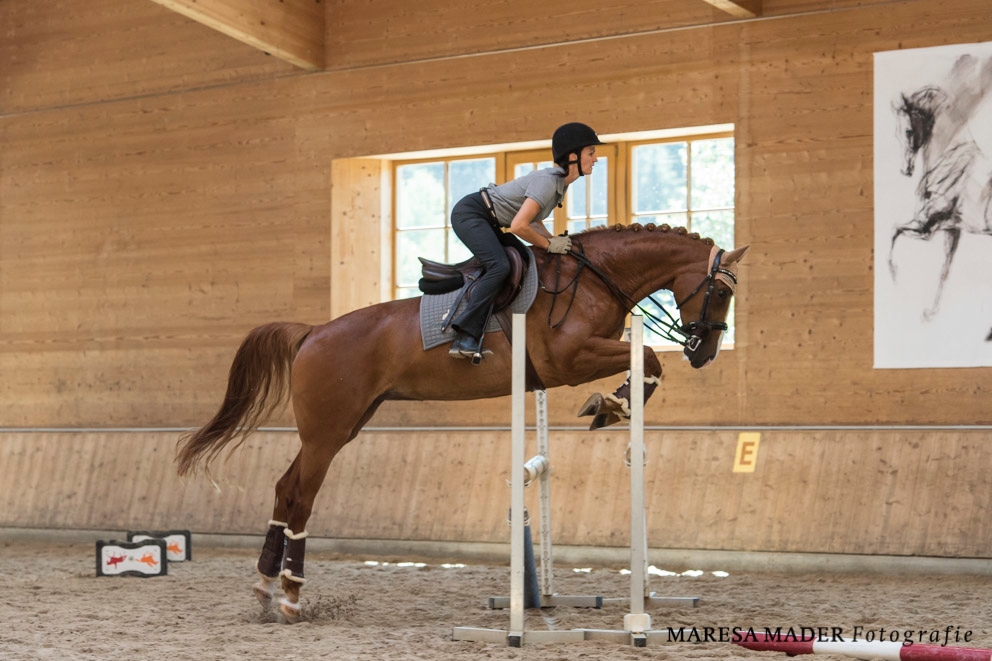 Small jumps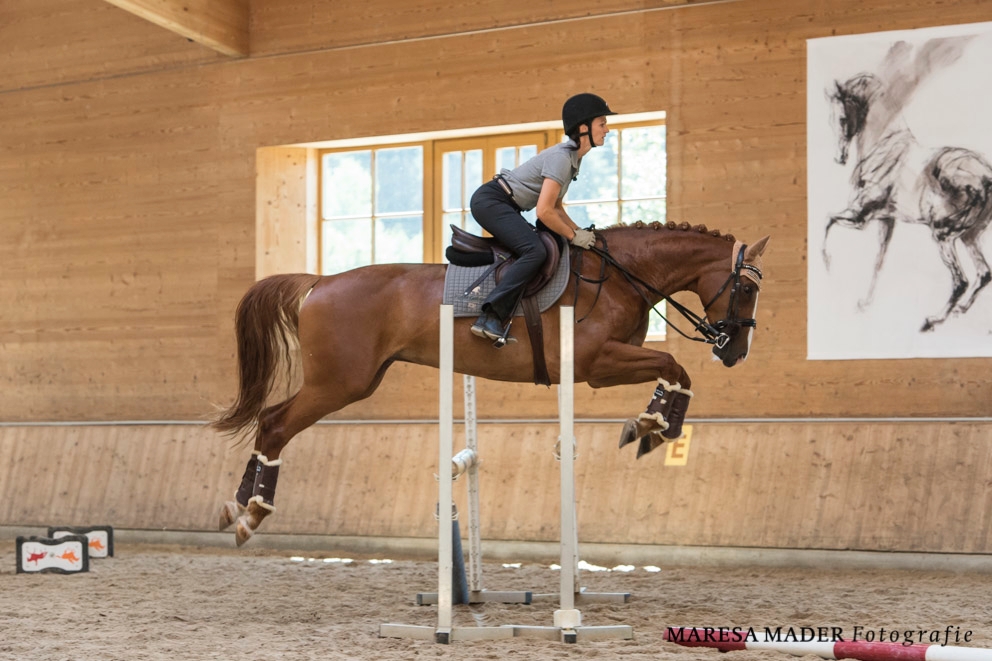 Kathrin Roida jumping