In July, Anja Beran and team are having their high season: The highlight of course was the international workshop at Gut Rosenhof, but sunday morning work sessions also took place as usual, although Anja Beran had just headed back from the "Day of Knowledge" at HLG Marbach the night before, so she was tired but happy.
Here are some impressions from the July sunday morning work sessions, which was once again sold out. We are very happy about the great interest in our work!
Vera Munderloh and Lipizzan stallion Tulipan Palma at the opening of the sunday morning work sessions in July
Tulipan Palma in the portrait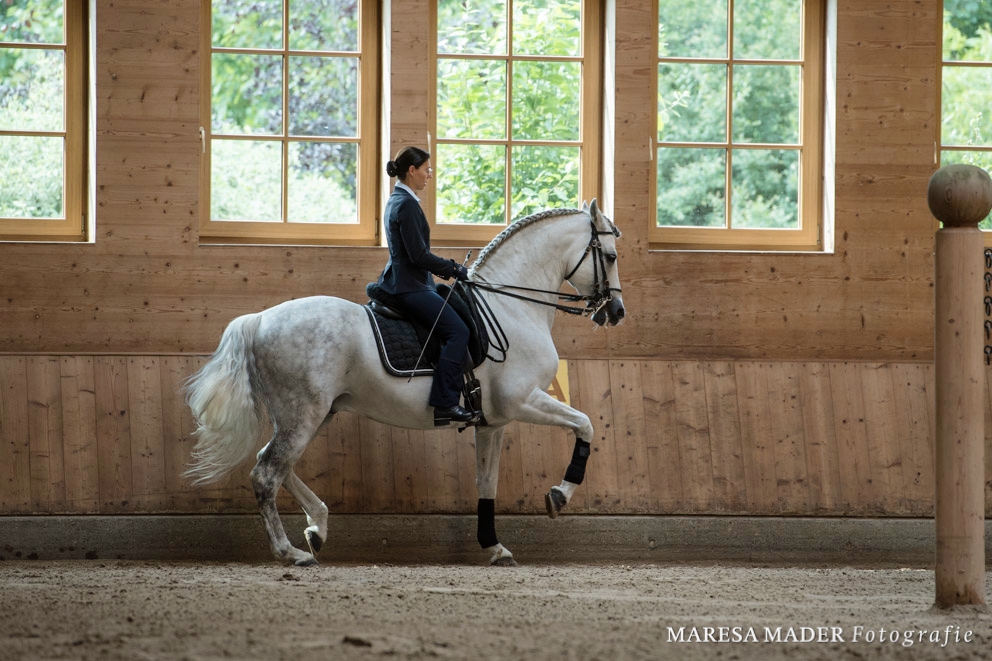 Anja Beran and P.R.E. stallion Ofendido showing piaffe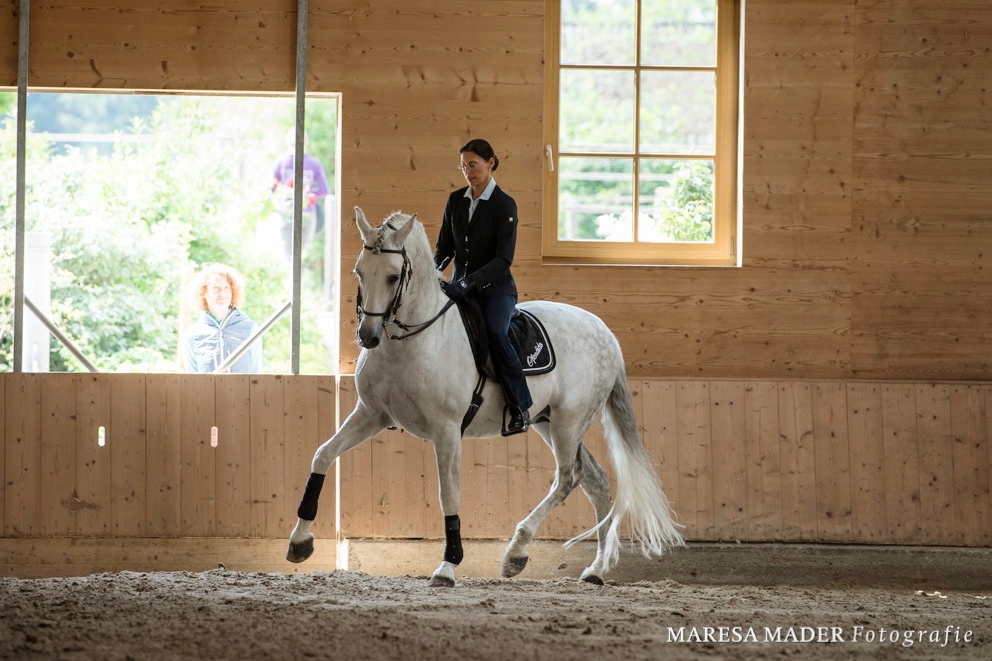 Shoulder-in in the corner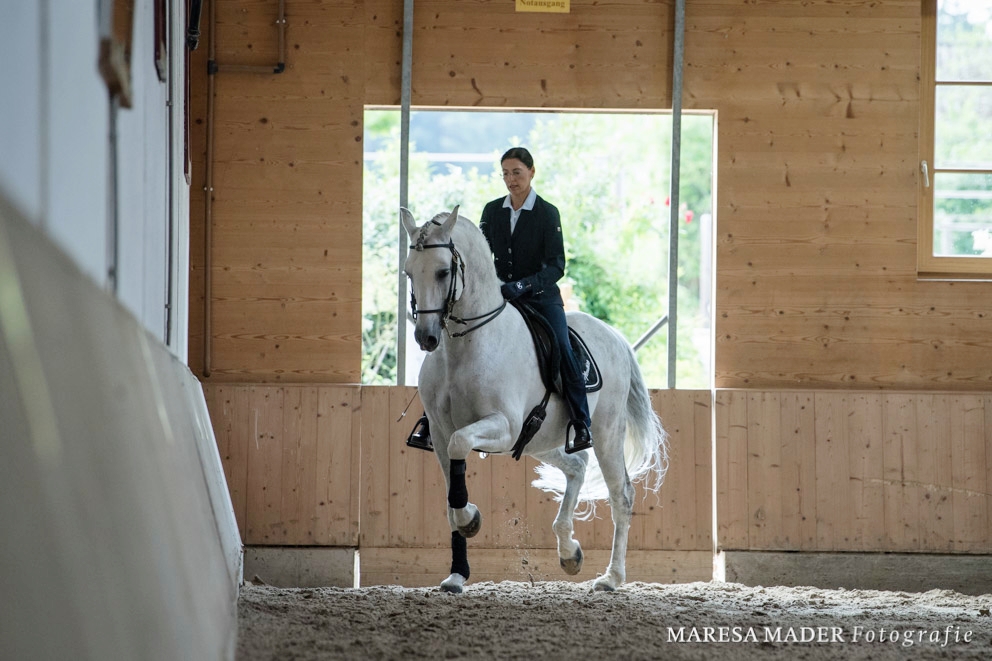 Ofendido in passage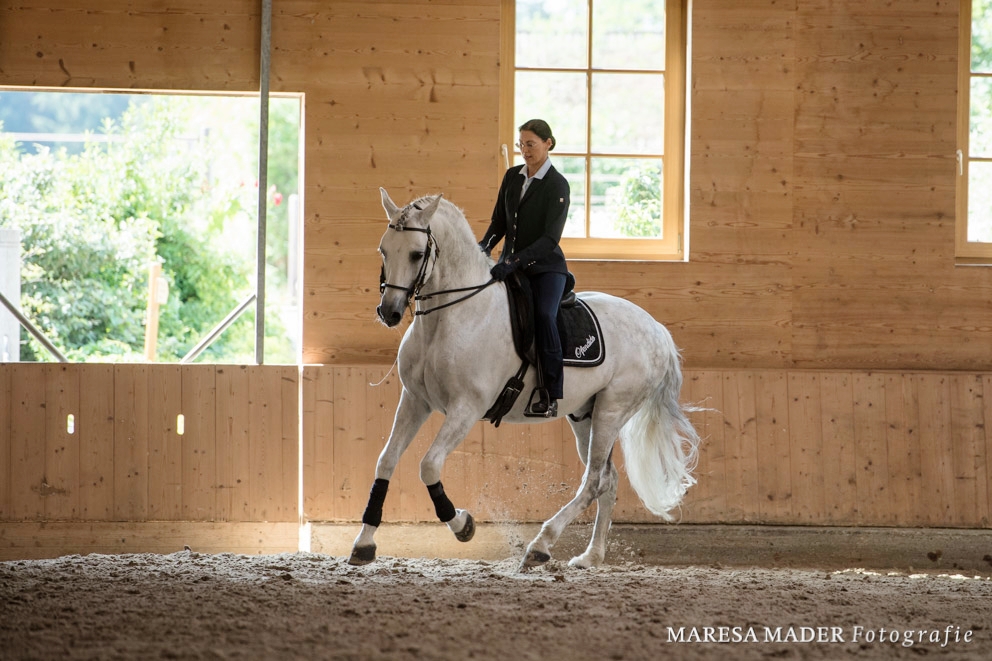 Ofendido in canter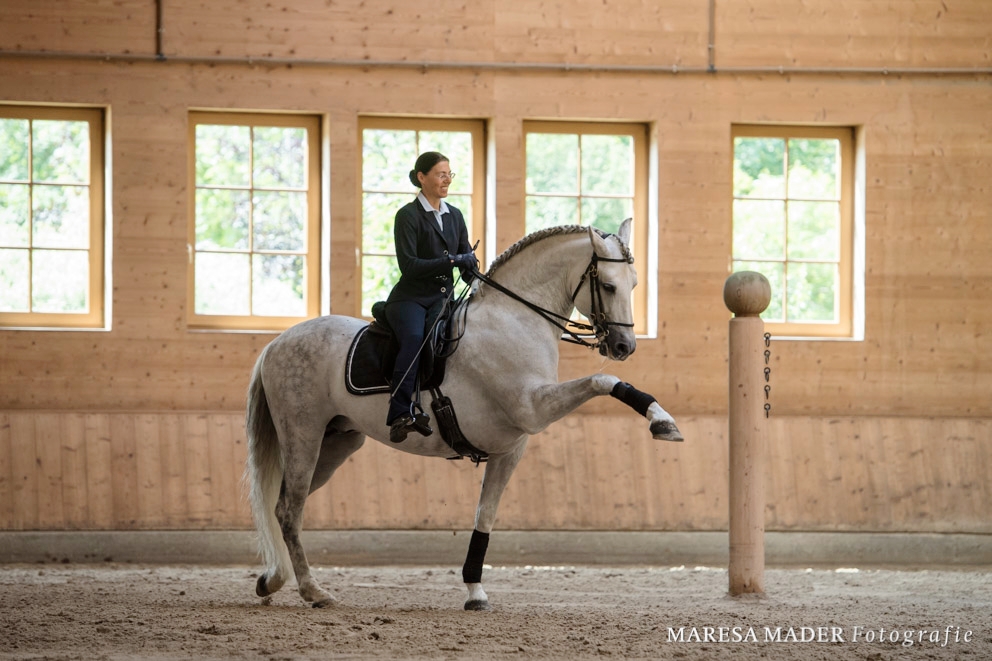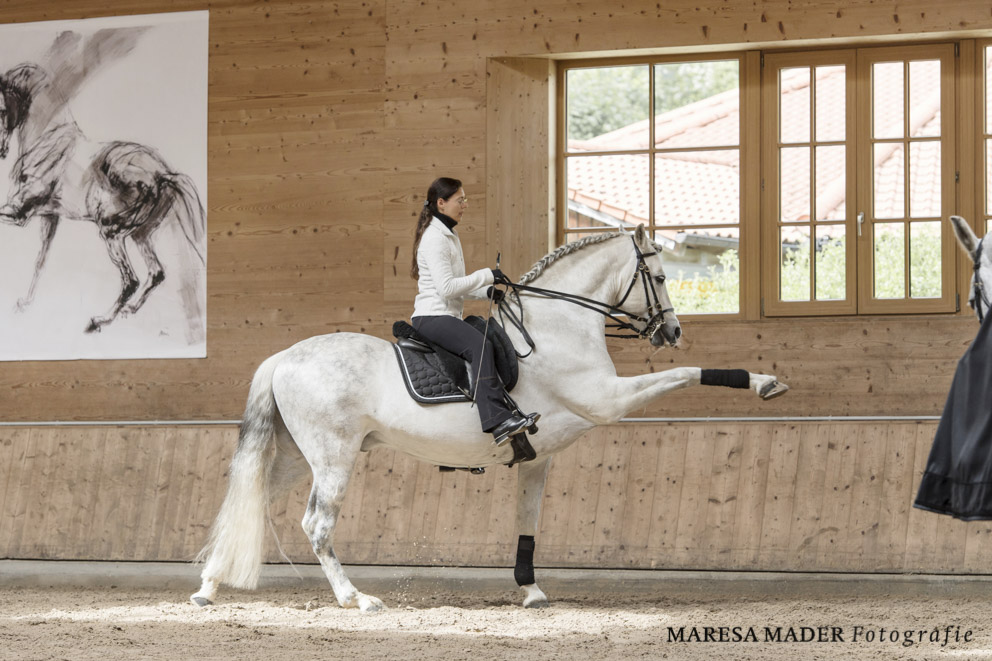 The Spanish Walk of P.R.E.-stallion Ofendido – very expressive and motivated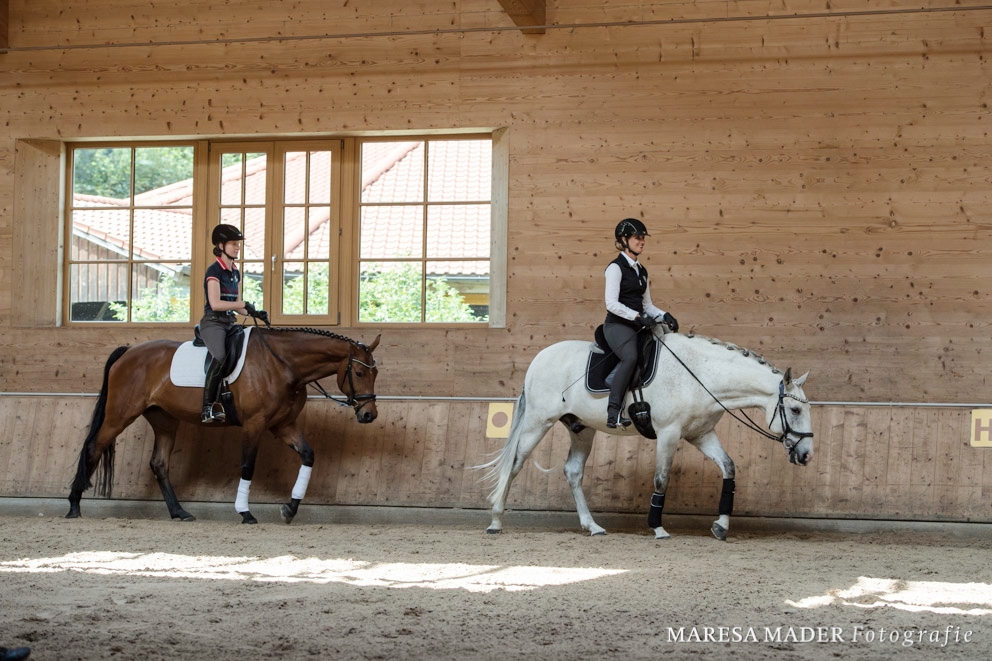 Relaxed walk at the beginning of the lesson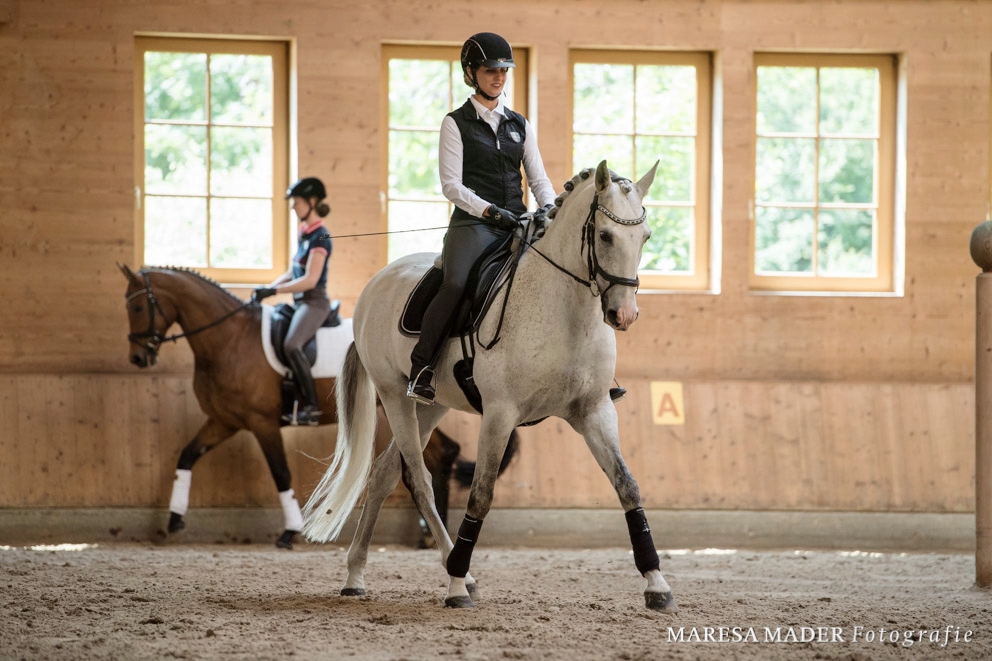 Steffi Seebauer and Lusitano Bue showing leg-yielding on the diagonal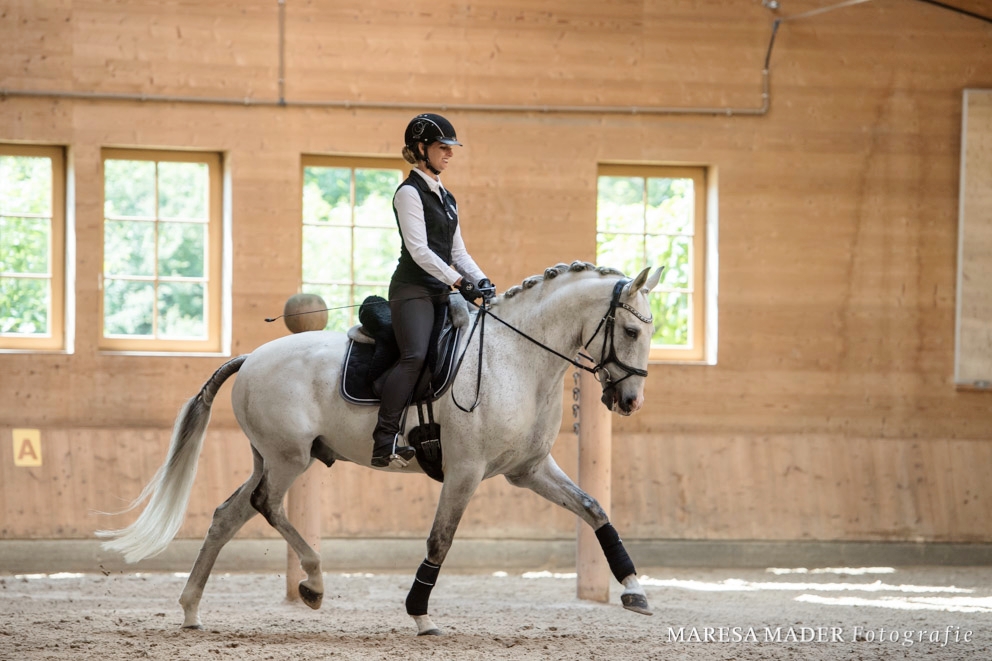 Bue showing extension in rising trot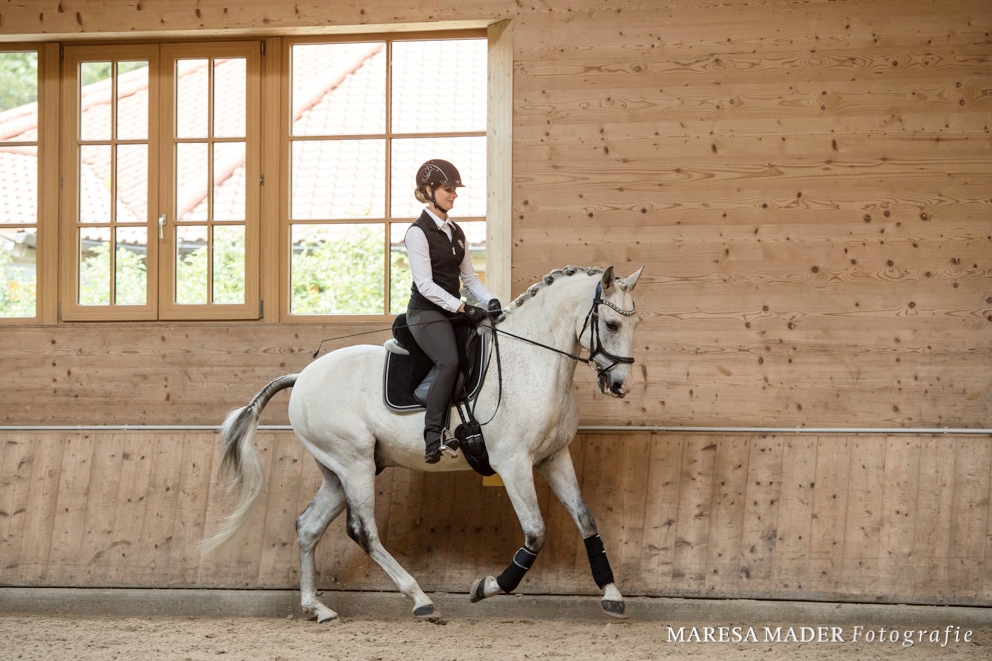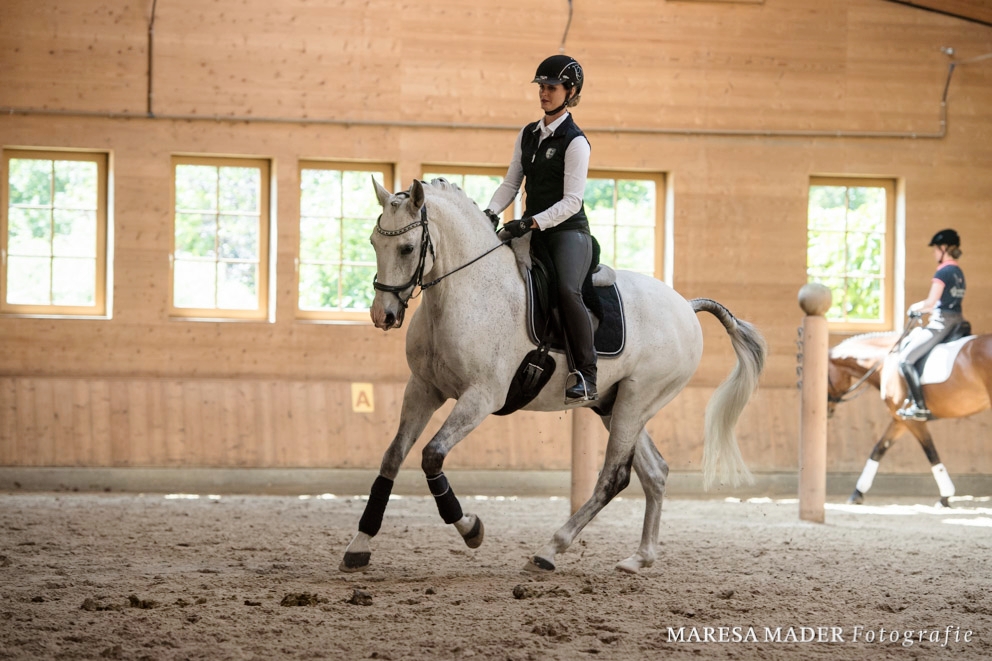 Bue in canter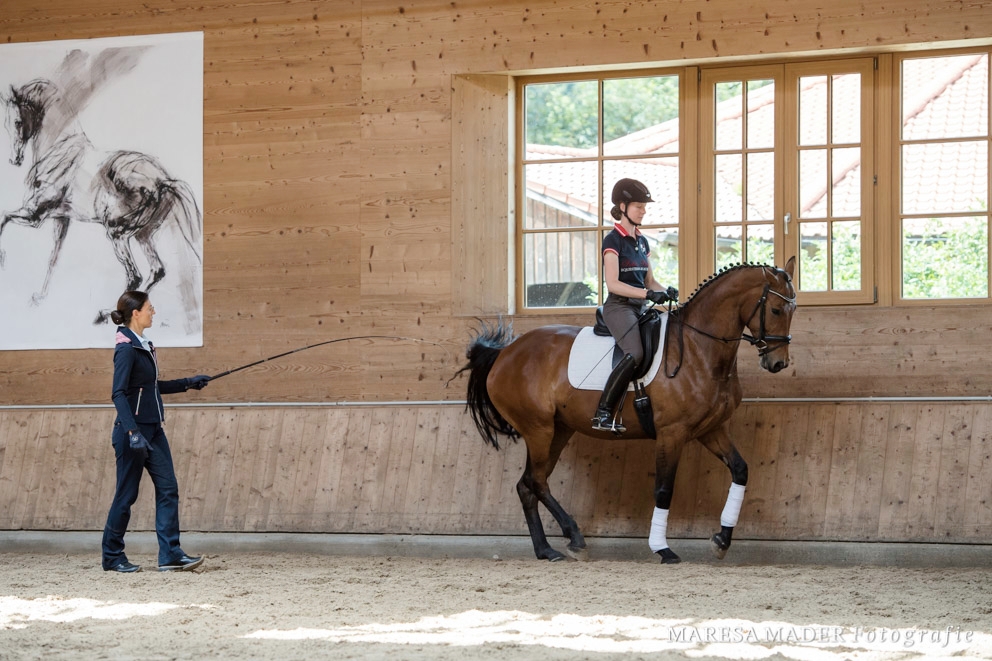 Bavarian mare Amazing Grace and Pferdewirtschaftsmeisterin Eva Steinbach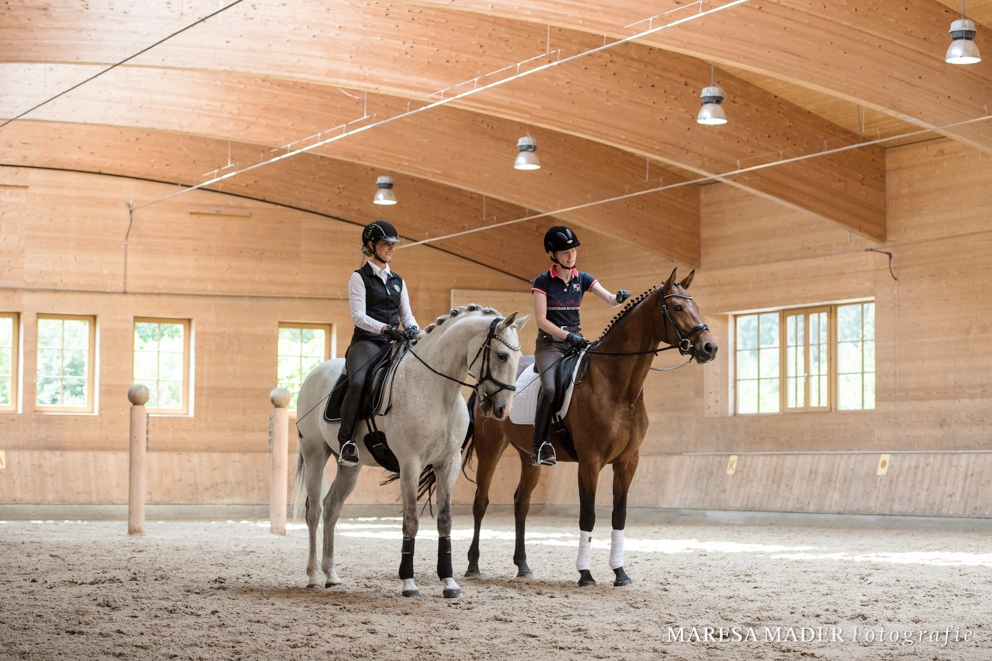 Applause for Bue and Amazing Grace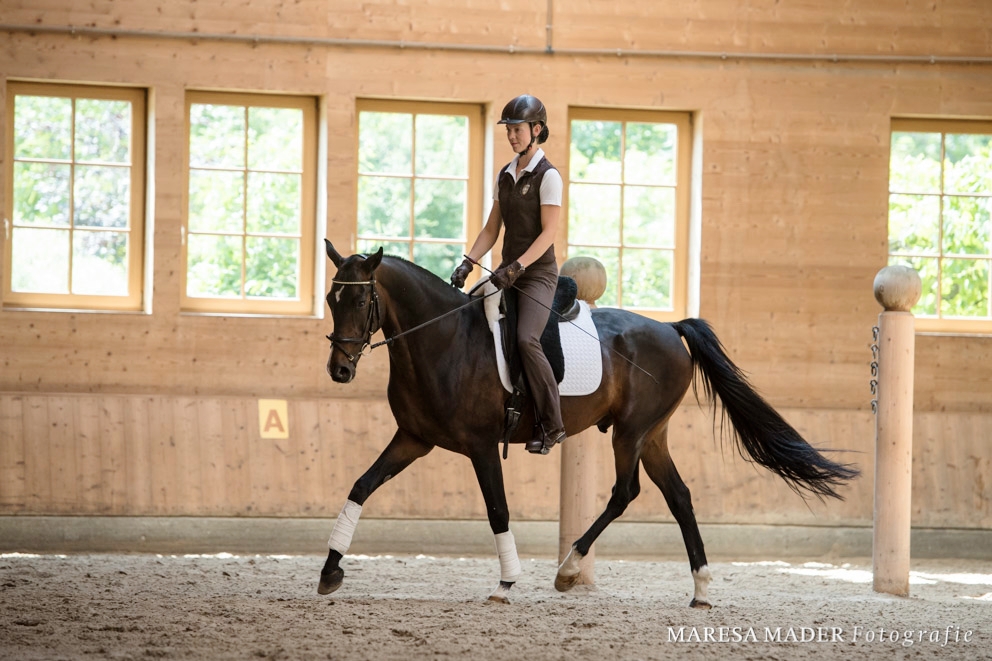 Akhal Teke Degni Shael in trot in a long frame which is adequate for young horses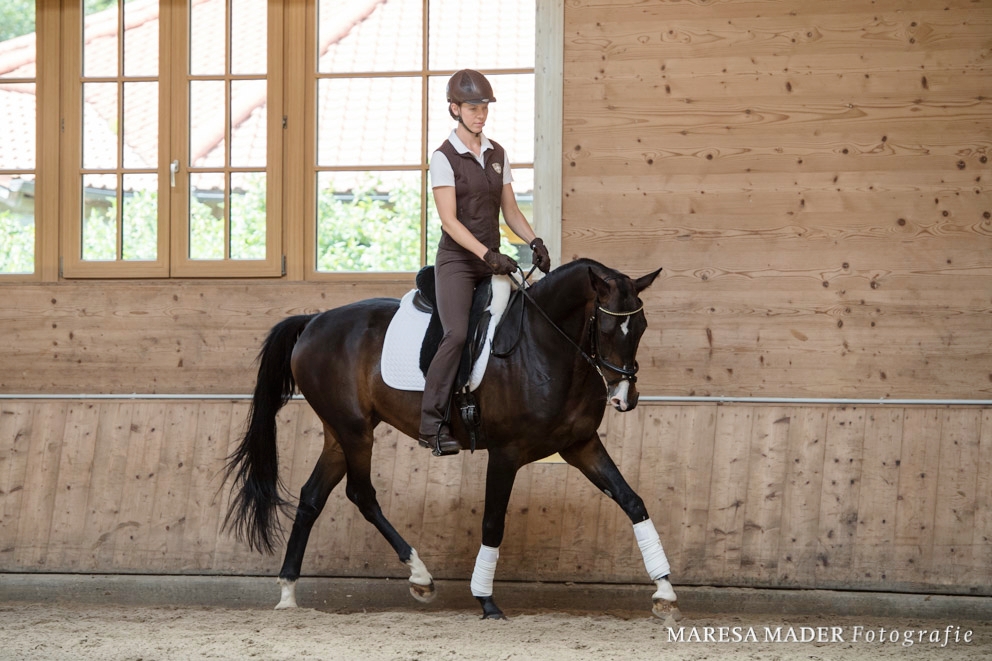 Degni who is already more round and bended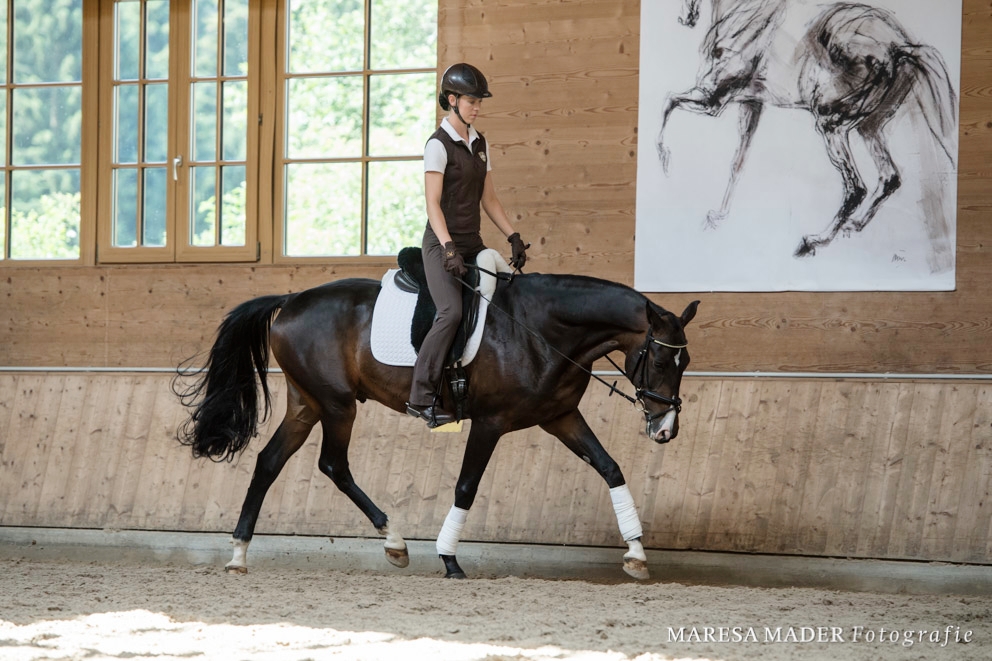 And again and again allow the horse to strech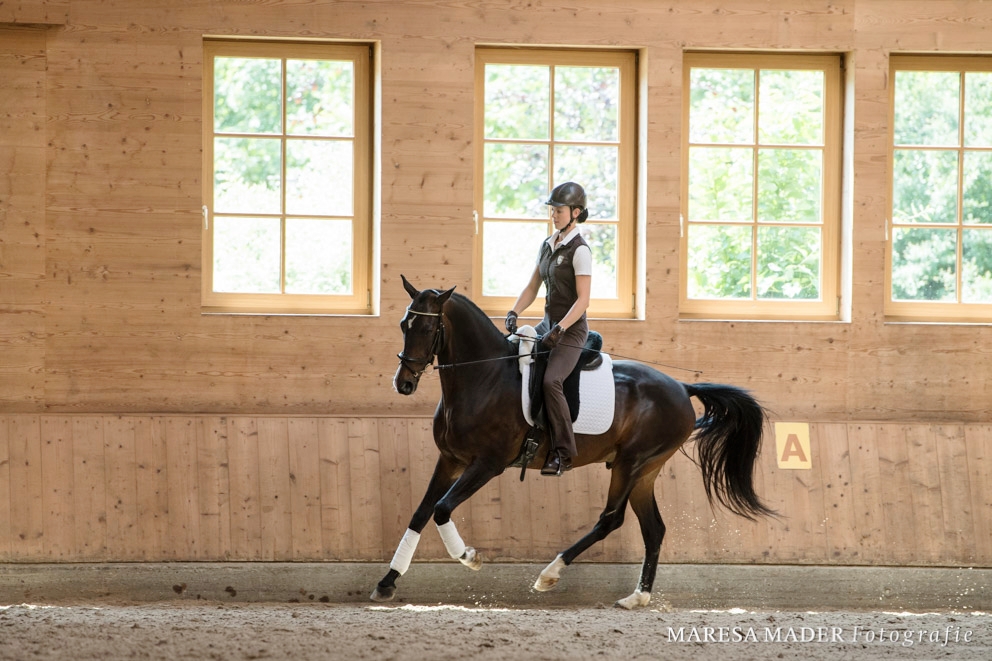 Degni in a good forward going canter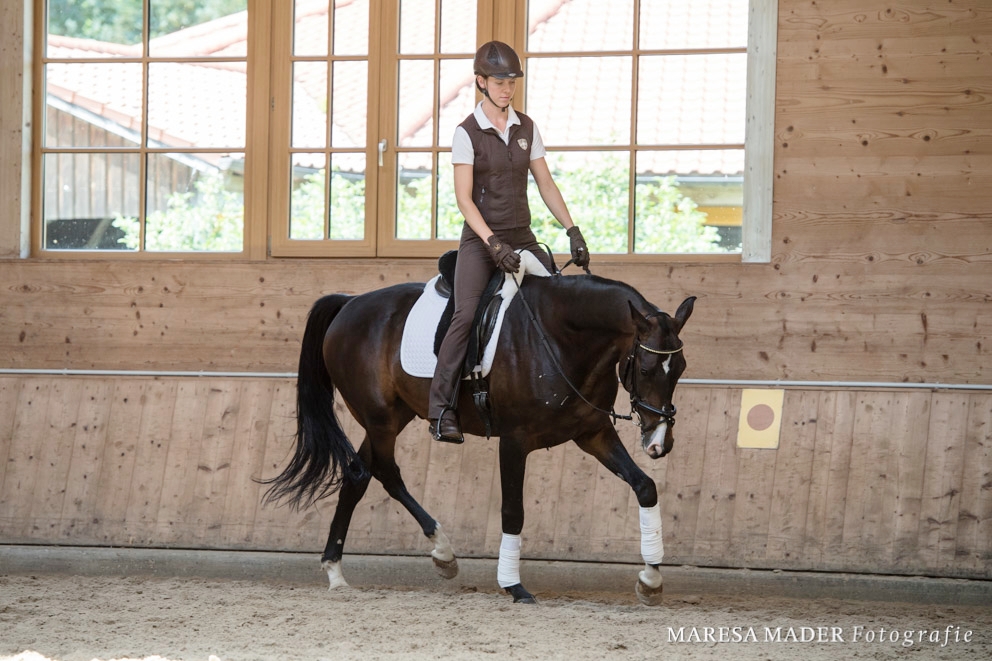 Degni on a long rein in trot swinging his back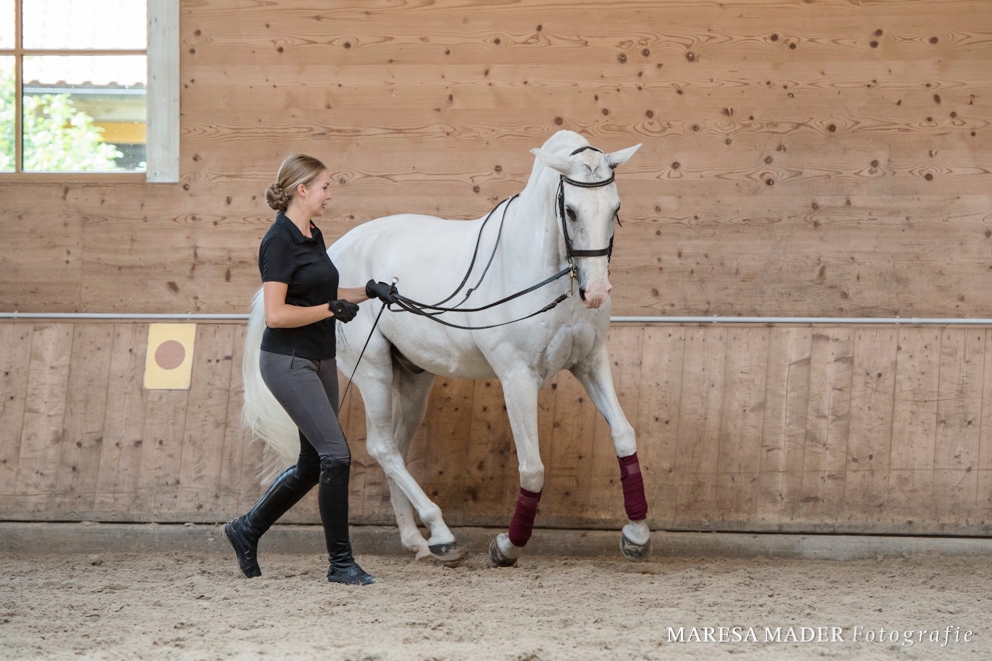 Work in hand with Lusitano Olé, 23 years old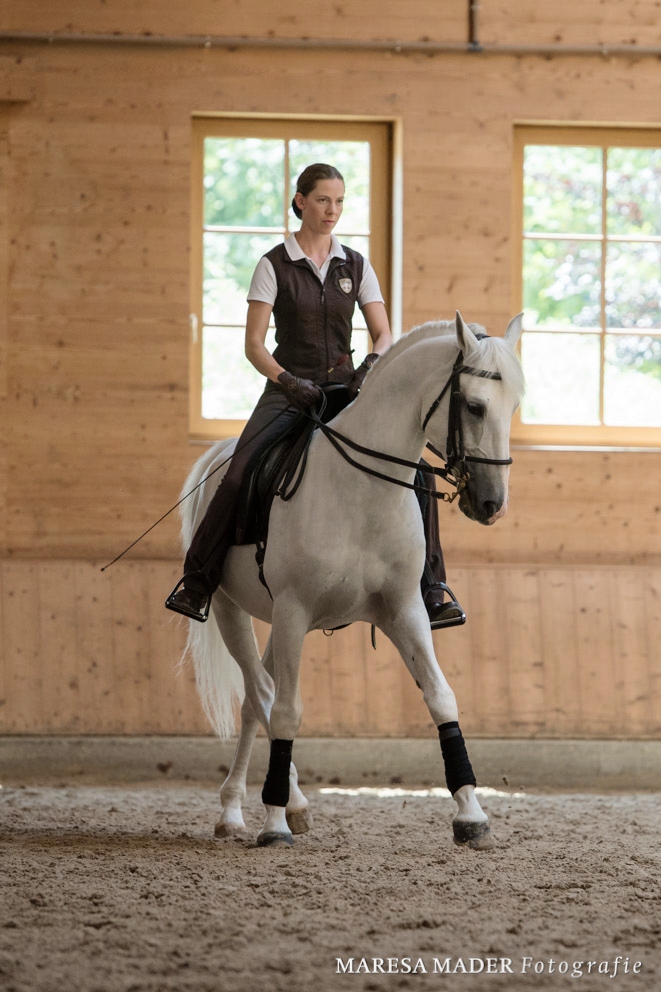 Lipizzan stallion Favory Toscana and Vera Munderloh showing half-pass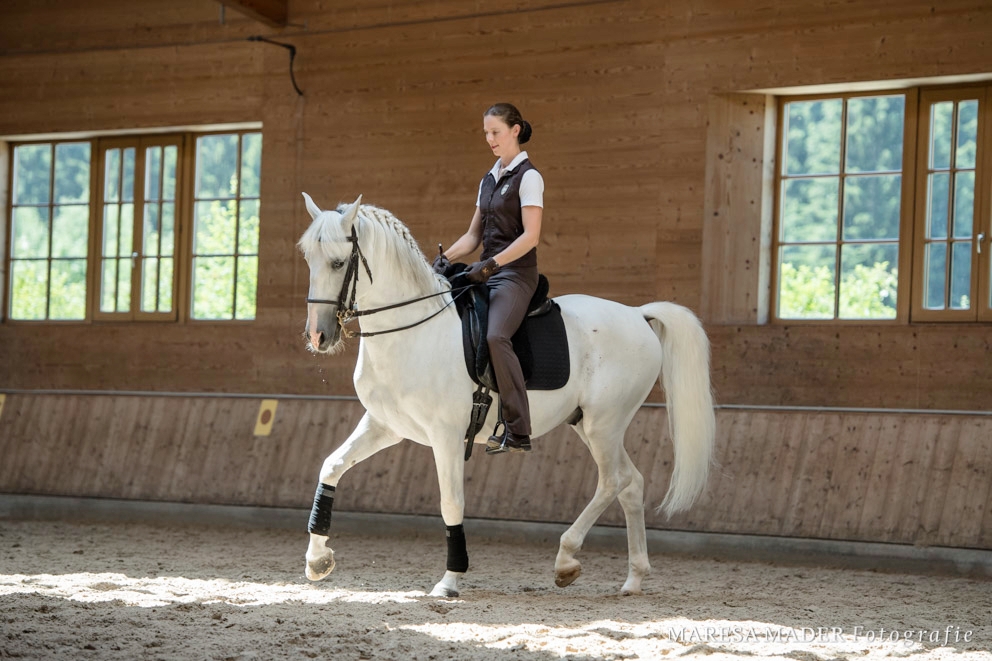 Transition from trot to passage – Favory Toscana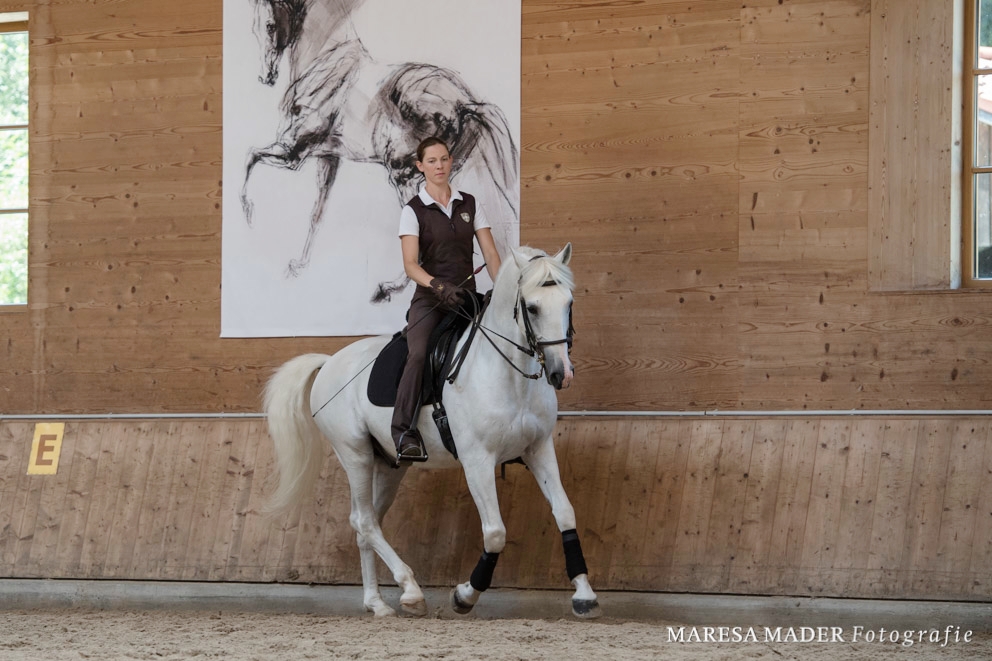 Favory Toscana in canter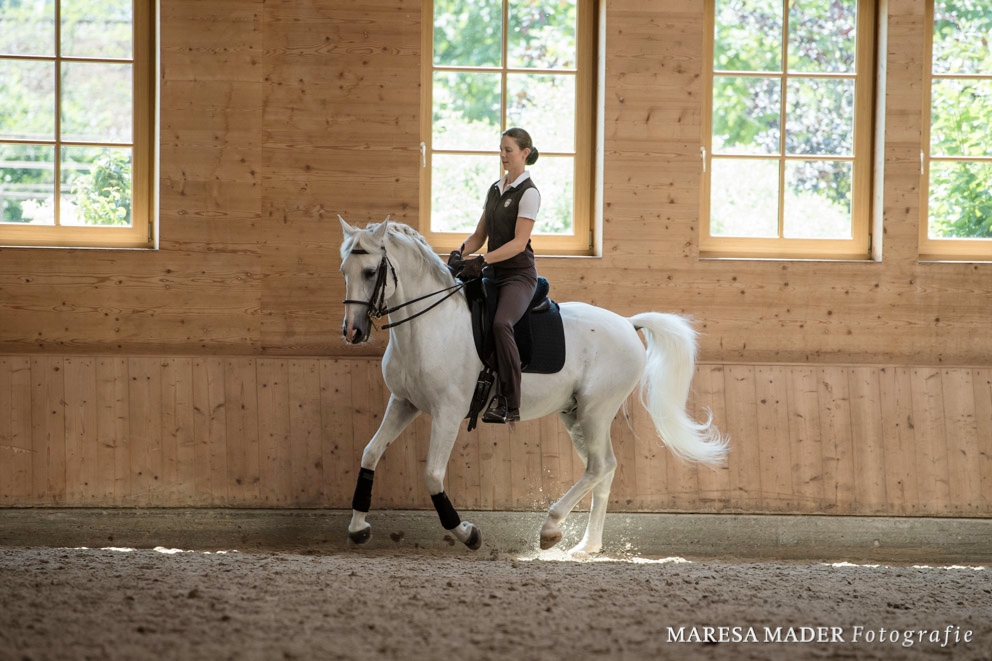 Vera Munderloh in a collected canter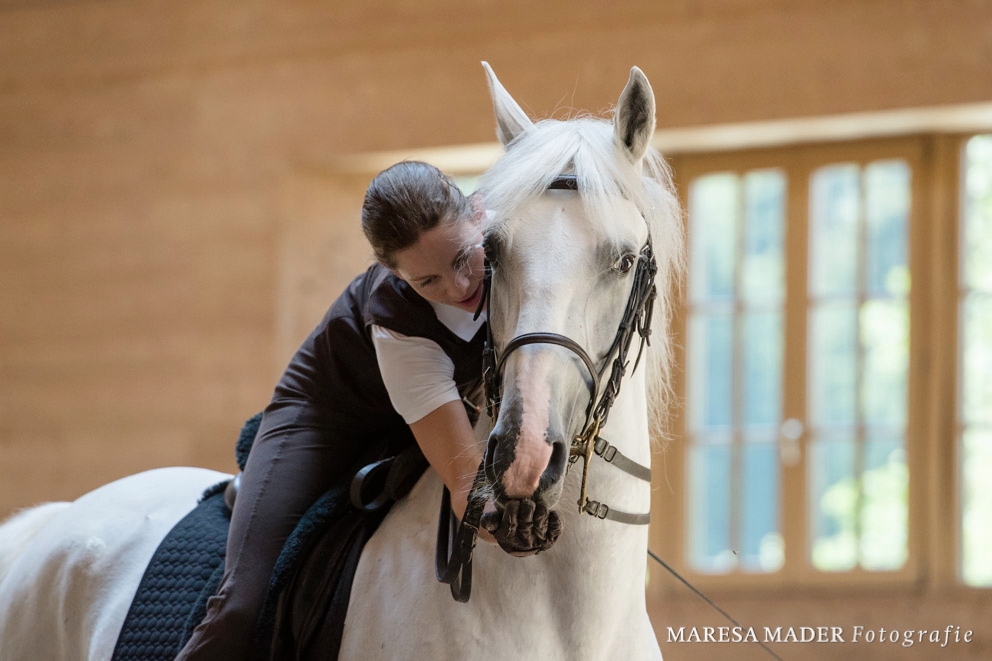 Thank you Favory!
Afternoon programme
Vera Munderloh gives insights into Working Equitation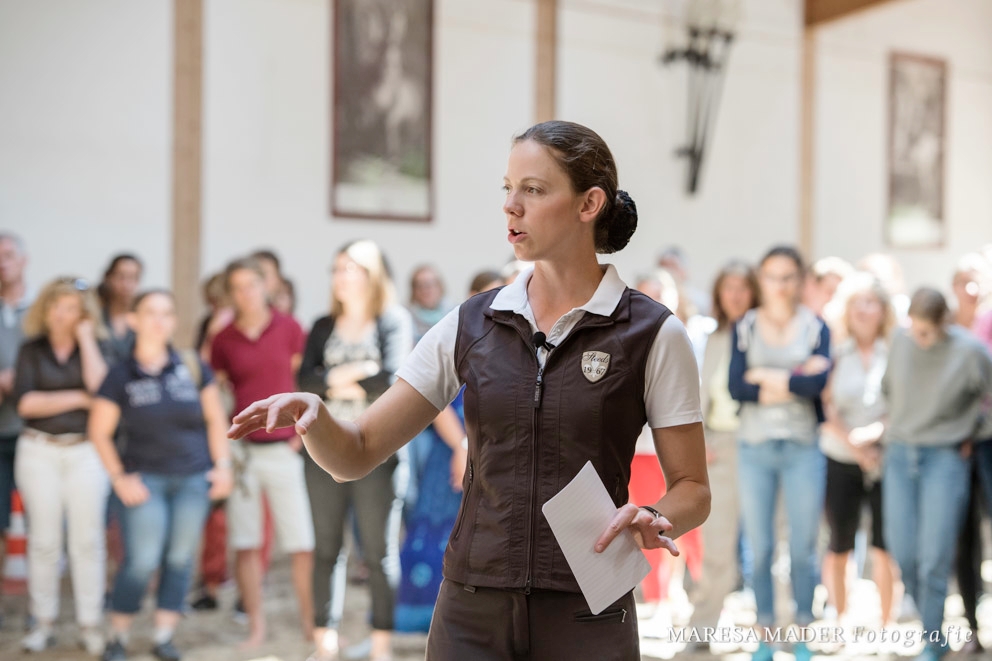 Vera Munderloh explains the Working Equitation trail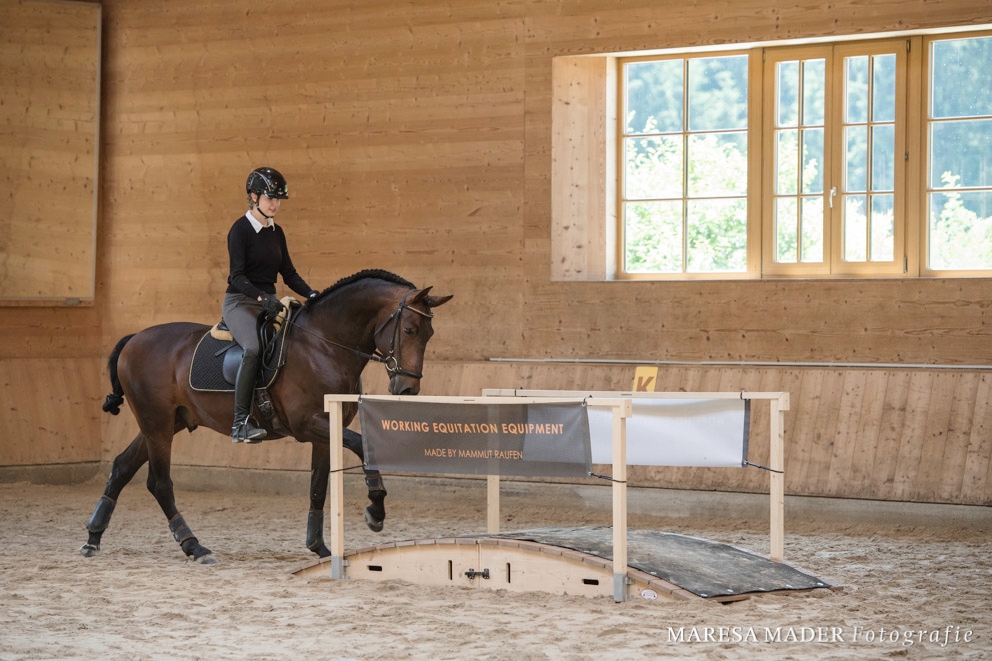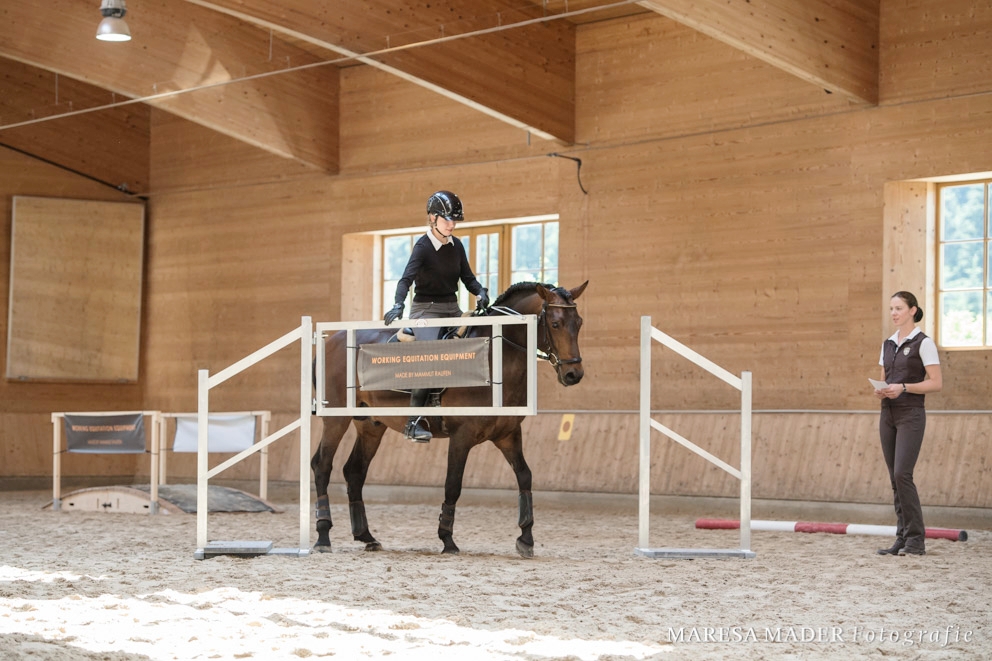 Nadal, owned by the Anja Beran Foundation, in the trail parcours