On June 30, 2018, the equestrian sports magazine St.GEORG organized the day of knowledge at the main and state stud farm Marbach. The theme of this event was "Become a know-it-all!", Editor-in-chief Jan Tönjes and his team have succeeded in creating an extremely versatile and instructive event that hopefully will be repeated in 2019! Klaus and Anabel Balkenhol, Uta Gräf and Stefan Schneider as well as Anja Beran were among the participants. The proven Marbach organization team under the direction of hostess Dr. Ing. Astrid von Velsen-Zerweck provided the perfect setting and a smooth process.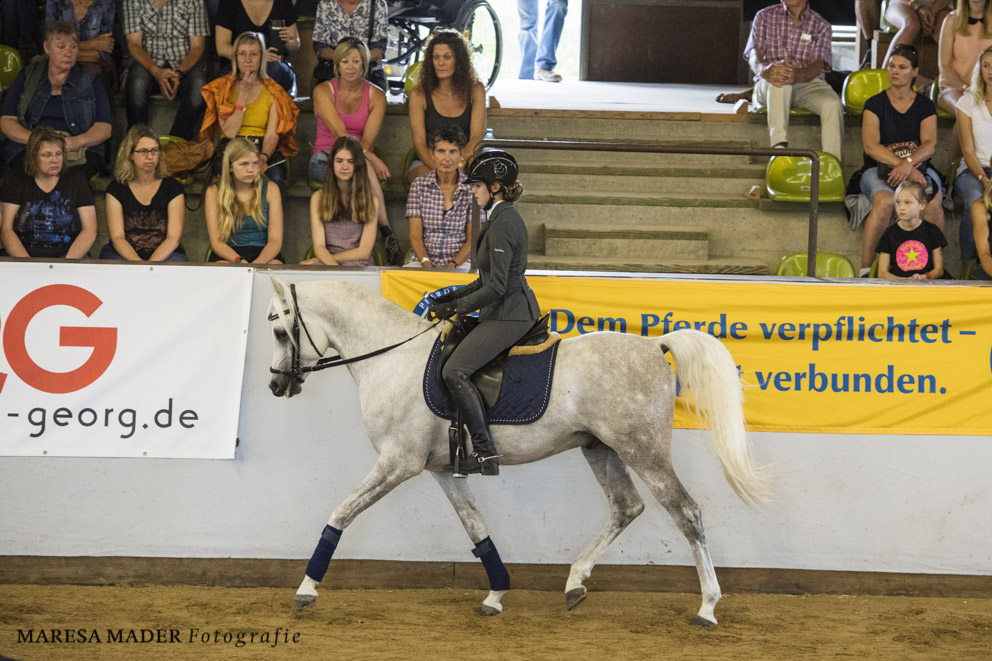 WM Safi, stud-stallion at the main and state stud farm Marbach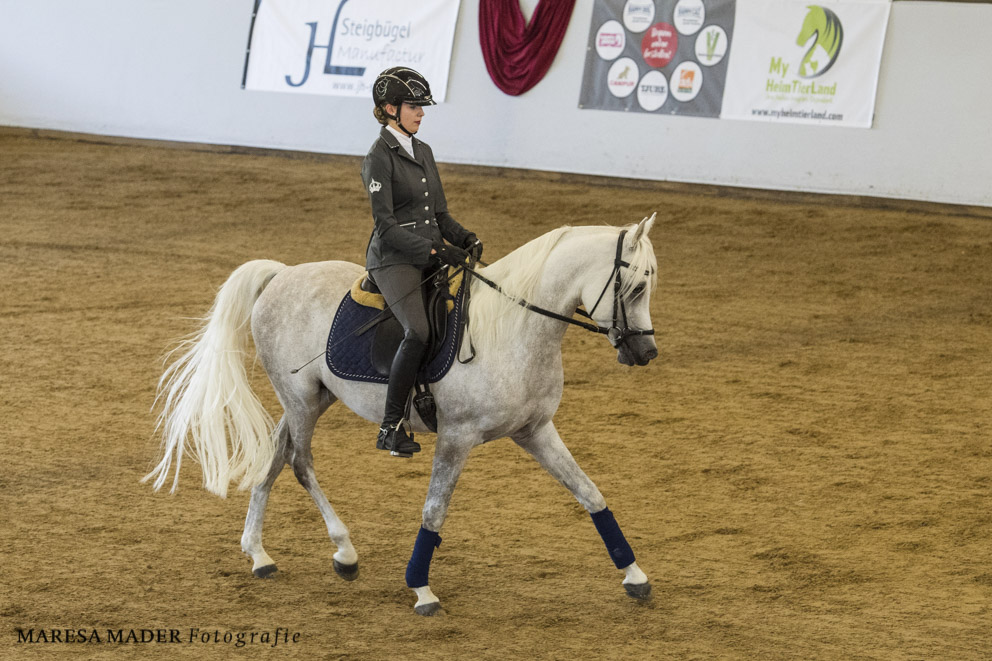 Safi in half pass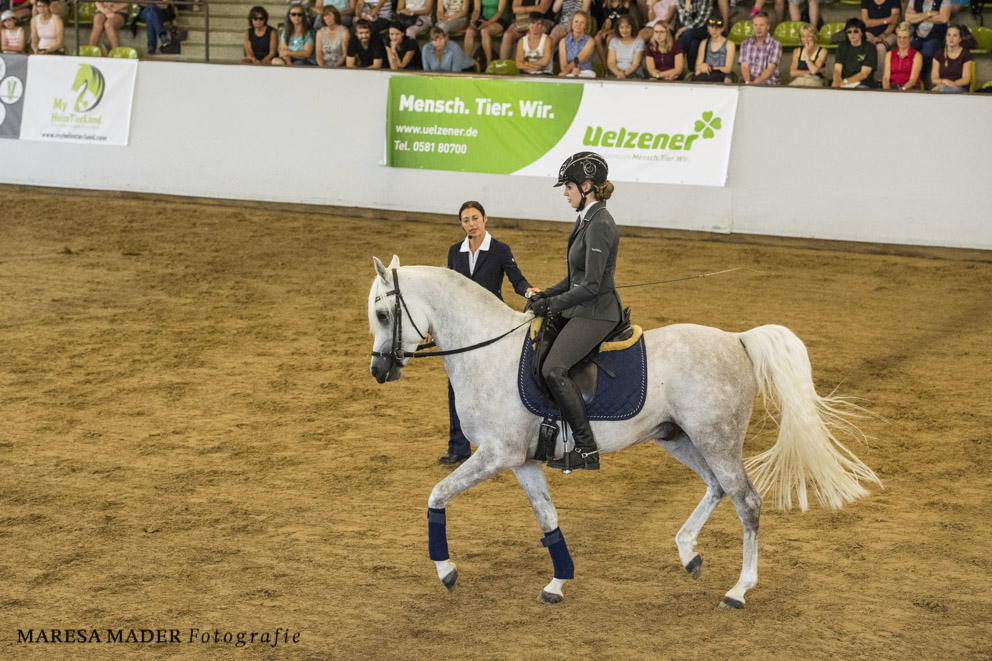 WM Safi in passage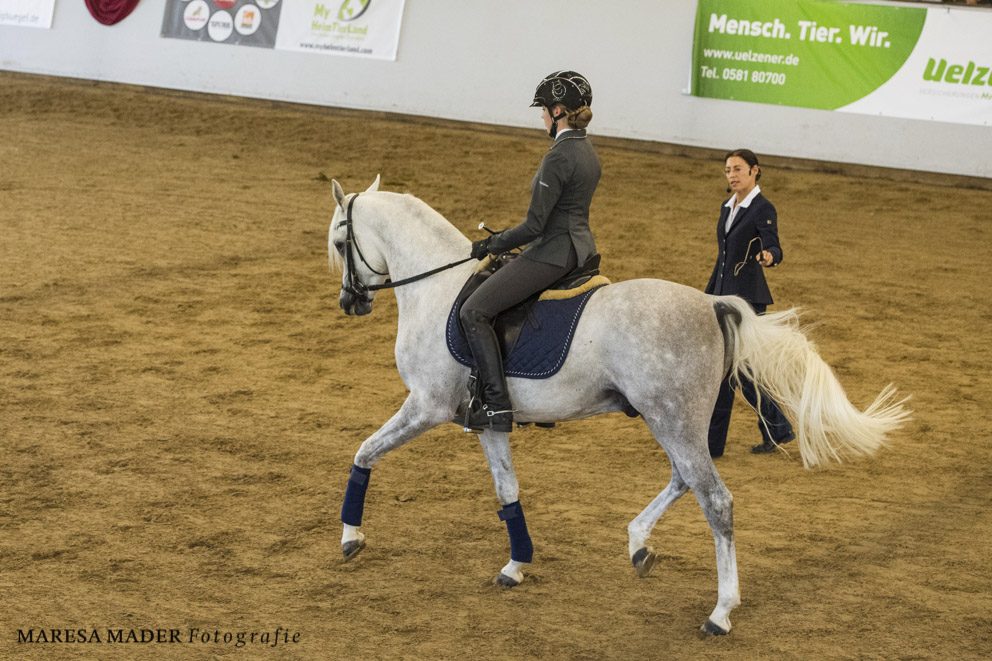 First steps of passage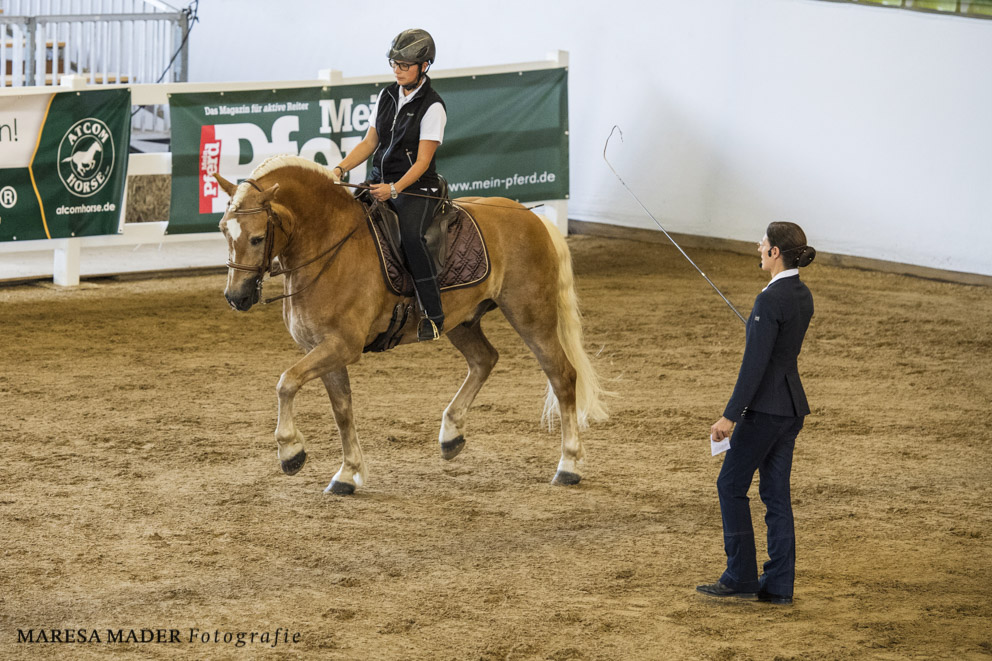 Haflinger Rudi in passage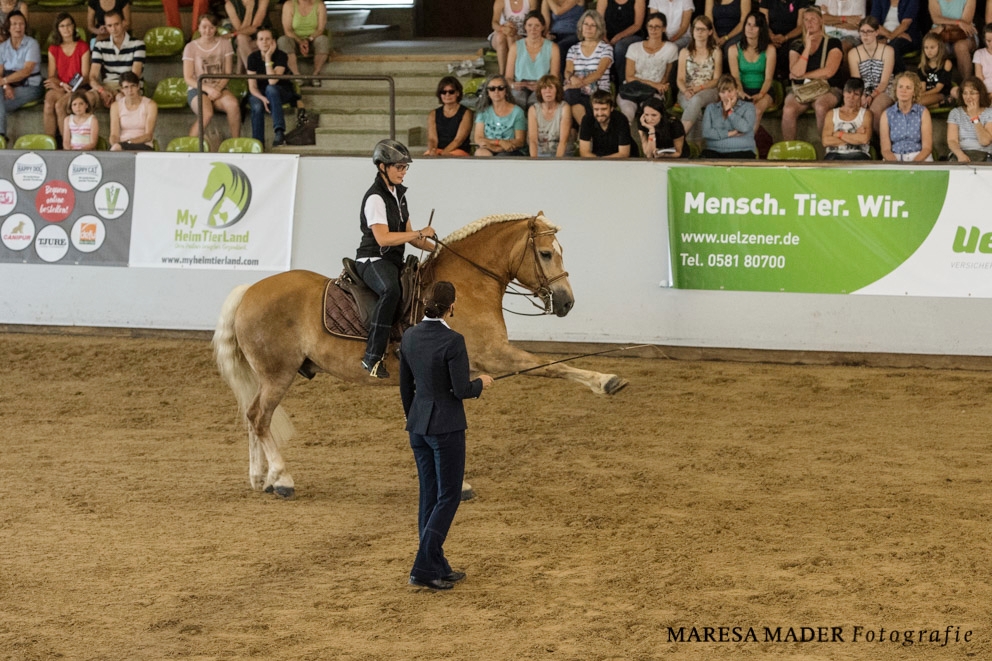 Rudi doing Spanish walk with support from the ground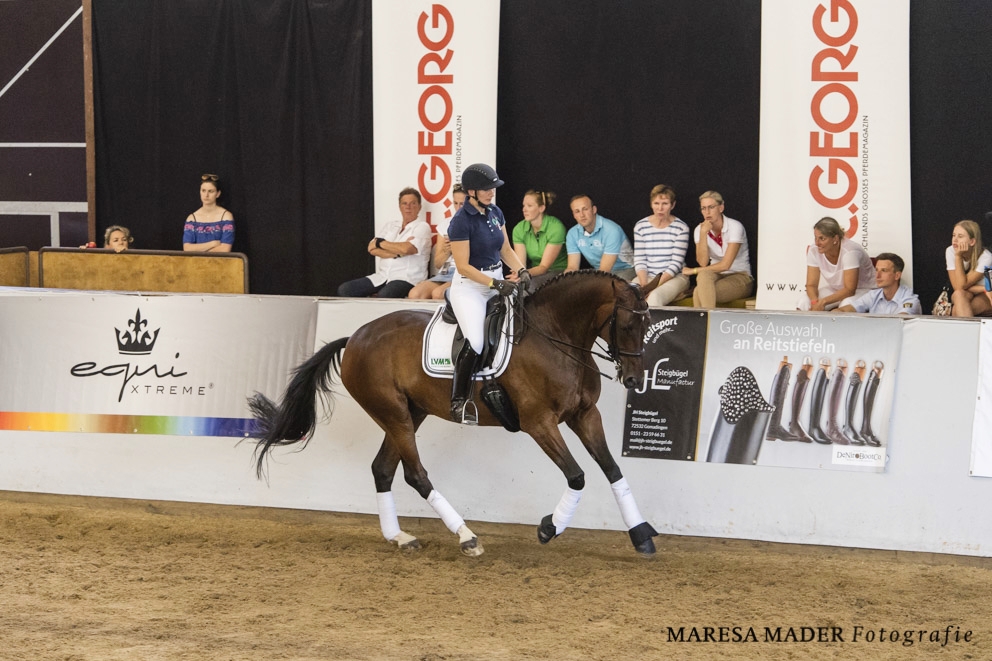 Brilliant – the lesson with Anabel and Klaus Balkenhol!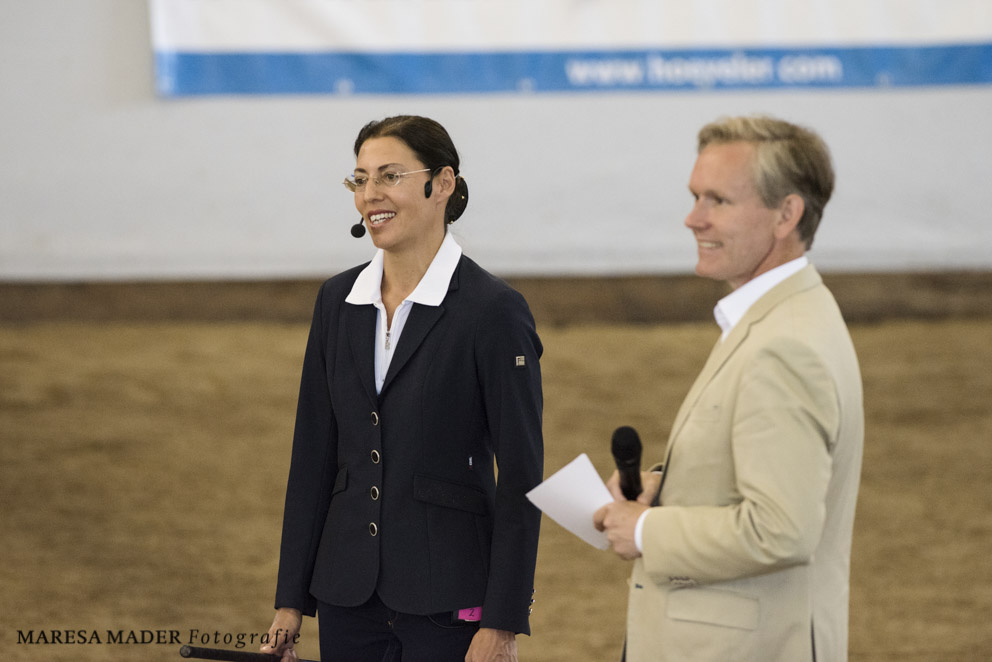 St.GEORG editor-in-chief Jan Tönjes with Anja Beran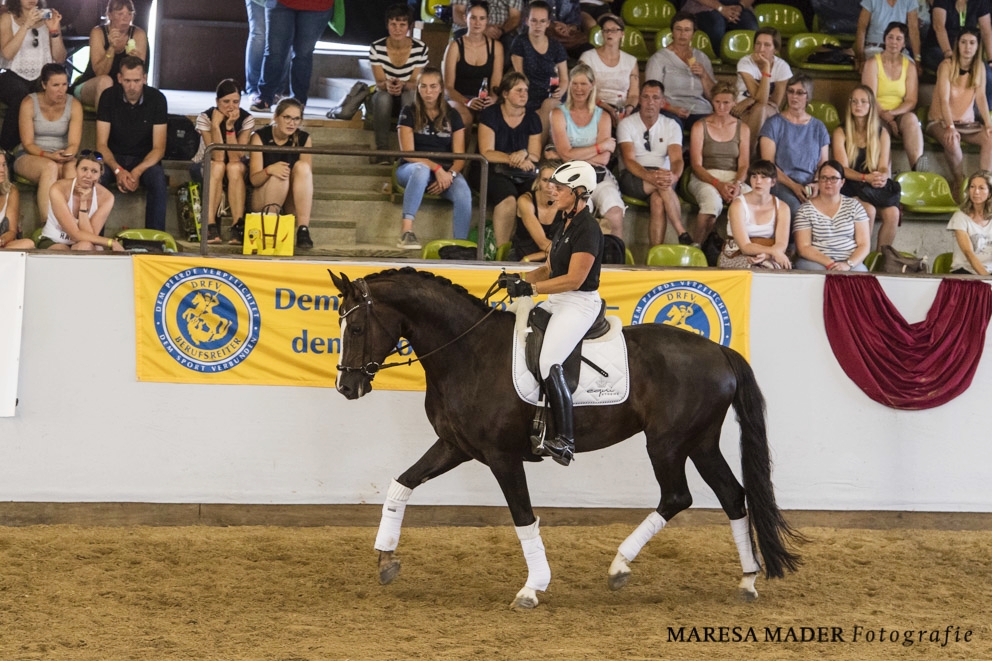 Always with pleasure: Uta Gräf

WM Safi in the stable at Marbach in respectable society